South Sudan's peace talks have been put on hold after a bitter exchange of accusations between the two warring sides.
South Sudan's negotiator said rebels were violating a ceasefire agreed in January while rebel general Taban Deng Gai said he was "disappointed" with President Salva Kiir and Ugandan president Yoweri Museveni.
The rebels stated they will not return to talks unless high-level political detainees are allowed to attend and Ugandan troops leave.
"The withdrawal of foreign armed forces has not been honoured," Gen. Taban Deng Gai said. "They are acting like a new colonist in the country. Musevini is looking for a prolonged civil war South Sudan. This is a very selfish motive."
Museveni confirmed in January that some 1,600 soldiers were deployed in South Sudan.
An attempt to reach a peace agreement was made in January.
The first rounds of peace talks started in Addis Ababa, during which the two sides agreed on a temporary ceasefire, awaiting further negotiations to end violence in the country.
The talks plunged into a deadlock when the government refused to accommodate the rebels' requests.
After several weeks of tension, seven (out of 11) political prisoners, accused of attempting to overthrow the regime, were released by the government, on the grounds that was not enough evidence to keep them in jail.
The US has called for Uganda to withdraw its troops. Secretary of State John Kerry said Tuesday that the US is making diplomatic efforts to prevent "the chaos and the genocide that too often comes of the violence that can occur if things break down."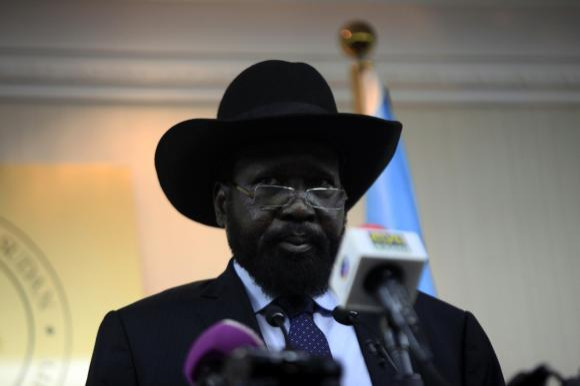 Seyoum Mesfin, the mediator of the talks and an official with a bloc of nations from East Africa known as IGAD, blamed South Sudan's leaders for failing to prevent the conflict.
"Disillusionment with corruption and inadequate governance was high," Seyoum said.
"The leadership has failed to see this and to respond with a coherent policy and visible commitment to address the issue of peace, security and development in a co-ordinated manner."
Unless the government releases the remaining four political prisoners - who are now expected by the rebels to attend the talks as a new third group - and Ugandan troops withdraw, peace talks will not progress, and fighting will likely continue.
However, South Sudanese officials said that the four remaining detainees will be released after unspecified "legal clarifications".
Okello Oryem, Uganda's deputy foreign minister, made clear that Uganda does not intend to withdraw its troops.
"We have a bilateral agreement with the legitimate government of South Sudan, which invited us to South Sudan under a security pact [...] This is an African problem that needs an African solution," Oryem said.