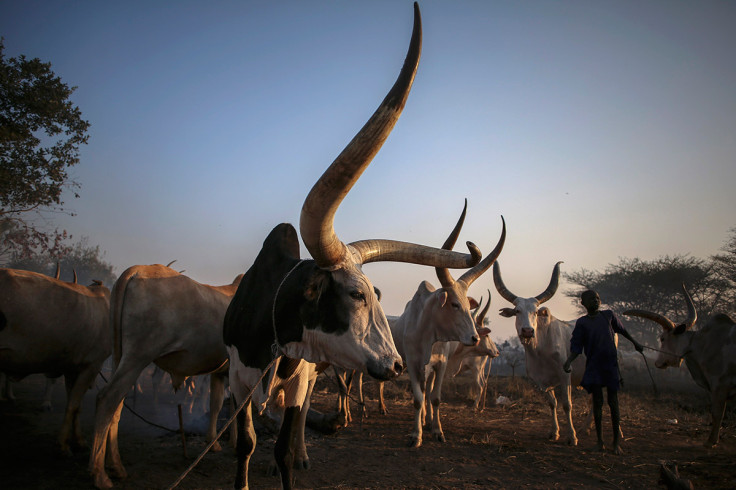 Some seventeen men have been arrested in South Sudan after being accused of fattening themselves up to take part in a banned 'fat man' competition. The local government of Gogrial state outlawed the practice claiming it promotes laziness out during the farming season, Radio Tamazuj reported.
"We captured 17 and I put them into prison in Liet Nhom now and they are going to be taken to court because they have violated the provisional order," said the local government.
Fattening competitions are popular among people from the Dinka ethnic group. People usually gain weight by not going to work for days or weeks, during which they only drink cow milk.
Abraham Gum, Gogrial's state governor, said:"It is [a] problem of youth whom I have given a provisional order that there is no person to make any fattening this year because it is a year for hunger."
The contest in Gogrial is usually for men. However, last May a 50-year-old woman won a competition in Kuajok. It is believed that the year before, a man died after gaining too much weight. Fattening has been prohibited in all 13 counties of Gogrial.