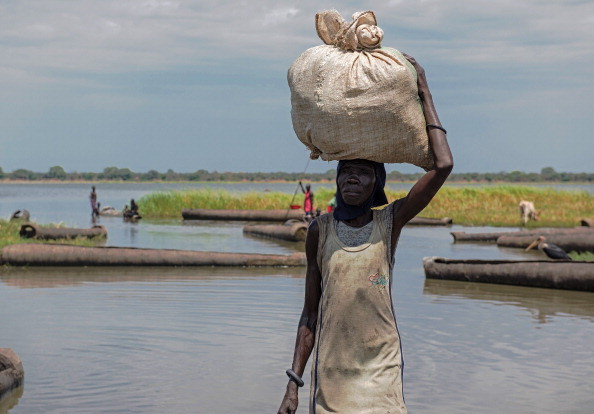 At least four million South Sudanese people face critical food shortages as violence increases across the country, a report claims.
The UK-based Disaster Emergency Committee (DEC) – which brings 13 leading UK aid charities together in times of crisis - warned of the risk of famine due to lack of funds.
"DEC member agencies have plans to continue increasing their emergency work in response to the crisis which would cost £113m to deliver, but to date only £56m in funding has been secured," it said.
Conflict in Numbers

4m people at risk of famine

$1.8bn(£1bn) needed to assist conflict victims and refugees

1.1m – 1.5m people displaced

116,989 refugees fled to Uganda since 16 December (UNHCR, 24 June, 2014). Of these:

101,780 women and children (87%)

76,043 children under the age of 18 (65%)

10,000 people killed since December 2013 – UN estimate (June 2014)
According to DEC chief executive Saleh Saeed, the UK Department for International Development has been one of the leading international donors supporting humanitarian work in South Sudan.
However, "despite some excellent news coverage of the situation, public awareness of the crisis in the UK remains very low, making a successful appeal extremely difficult."
South Sudanese president Salva Kiir also warned against the risk of famine if the conflict, which started in December 2013, continues.
"[The famine] is a man-made disaster. And this is why we want the war to stop so that we are allowed humanitarian access. We have to stop this fighting, so that we can save people's lives," he said.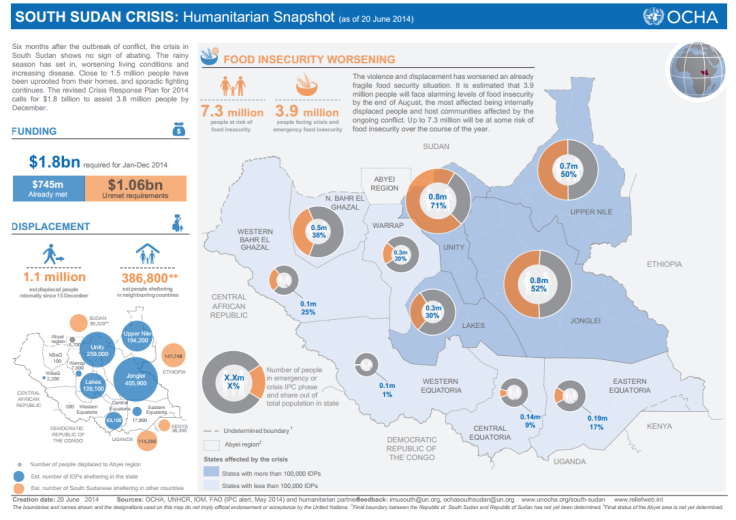 South Sudan Conflict Factbox

The conflict in South Sudan started last December when Kiir, from the ethnic Dinka group, fired the then vice-president Riek Machar, an ethnic Nuer, and accused him of plotting to overthrow the regime. Machar denied the allegations and accused Kiir of carrying out violent purges.

The accusations sparked violence among the two ethnic groups, causing the death of thousands and leaving millions displaced. Several NGOs have accused both sides of committing crimes against humanity including mutilation, rape and extrajudicial executions.

Kiir and Machar reached a ceasefire deal earlier in February, but this failed to stem the violence as fresh fighting broke out shortly after. Another ceasefire was broken in May.

The warring factions vowed last June to end violence and form a transitional government within 60 days. However, new violence erupted in the country.

According to the latest reports, dozens of hospital patients are being killed by the warring factions.