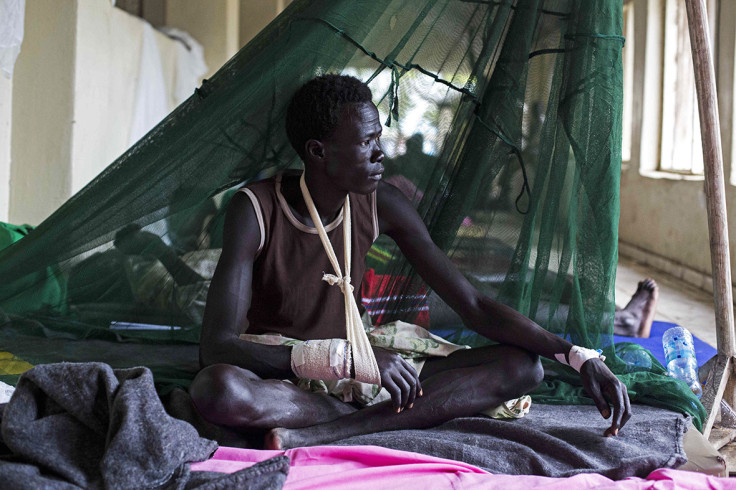 Dozens of hospital patients have been killed in South Sudan, amid increasing violence due to the civil war which erupted in the country last December.
NGO Medecins Sans Frontieres (MSF) said that the violence is the worst seen in decades and the killings are an "affront to human dignity."
"The conflict has at times seen horrific levels of violence, including against healthcare facilities," said Raphael Gorgeu, South Sudan chief for MSF.
"Patients have been shot in their beds, and lifesaving medical facilities have been burned and effectively destroyed. These attacks have far-reaching consequences for hundreds of thousands of people who are cut off from medical services."
According to MSF at least 58 people were killed in four hospitals in recent attacks.
"Throughout its 30-year history in the country, MSF -- as well as other humanitarian organisations and healthcare providers -- has repeatedly witnessed violence against staff, patients, vehicles, compounds and healthcare facilities," the NGO said in a report.
"What has been particularly alarming in the current conflict, however, has been the scale and breadth of the violence."
South Sudan conflict factbox

The conflict in South Sudan started last December when current president Salva Kiir, from the ethnic Dinka group, fired the then vice-president Riek Machar, an ethnic Nuer, and accused him of plotting to overthrow the regime.

Machar denied the allegations and accused Kiir of carrying out violent purges.

The accusations sparked violence among the two ethnic groups, causing the death of thousands and leaving millions displaced.

Several NGOs have accused both sides of committing crimes against humanity including mutilation, rape and extrajudicial executions.

The UN mission in South Sudan (UNMISS) warned that hundreds of civilians were being killed due to their ethnic origins and nationality.

Kiir and Machar reached a ceasefire deal earlier in February, but this failed to stem the violence as fresh fighting broke out shortly after. Another ceasefire was broken in May.

The warring factions vowed last June to end violence and form a transitional government within 60 days. However, new violence erupted in the country.

Kiir warned the country is at risk of famine, if violence continues.