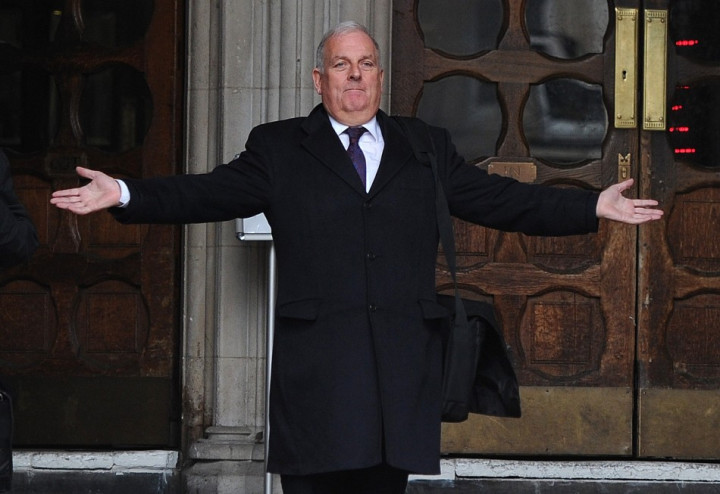 South Yorkshire Police's chief constable has said his force will not apologise to former Sun editor Kelvin MacKenzie for their part in the paper's coverage of the Hillsborough disaster.
MacKenzie's had sought an apology from the force for the "personal vilification" he suffered after the infamous The Truth front-page headline and article he used four days after the tragedy in which 96 Liverpool fans died.
Writing in the Spectator, MacKenzie said he demanded an "apology and recompense" from the police for feeding false accusations to Whites, a Sheffield news agency, which led to the Sun's discredited coverage.
The Sun's front-page story claimed that drunk Liverpool fans pickpocketed the dead and dying, urinated on them and attacked police attempting to give the resuscitate victims.
While other newspapers ran the claims as hearsay, MacKenzie's paper was the only one that reported them as fact. The coverage led to a Merseyside boycott of the paper that still exists to this day.
MacKenzie admitted he was wrong to run the story and apologised to the people of Liverpool but added in his recent Spectator column: "The people who have got away scot-free are South Yorkshire Police."
Chief constable David Crompton said: "SYP have received a letter from Kelvin MacKenzie's lawyers, which demands the force makes an apology to him.
"We have publicly apologised to the Hillsborough families and the Liverpool fans but we will not apologise to Mr MacKenzie.
"He chose to write his own headline and he should accept responsibility for it."
The Sun and current editor Dominic Mohan apologised for the paper's coverage of the day's events.
A damning report by the Hillsborough Independent panel revealed a cover-up in the wake of the disaster to try and shift the blame onto Liverpool fans.