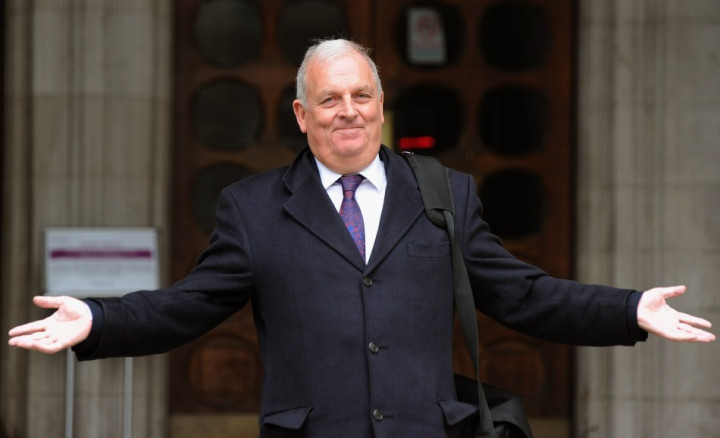 The former editor of the Sun, Kelvin MacKenzie, has reportedly instructed his lawyers to seek an apology from South Yorkshire Police for the "personal vilification" he suffered following his newspaper's coverage of the Hillsborough disaster.
Following the release of Hillsborough Independent' Panel's (HIP) report into the 1989 disaster, MacKenzie apologised to the people of Liverpool for the paper's controversial article headlined "The Truth".
The Sun's story on 19 April, 1989, alleged that drunk Liverpool fans pickpocketed and urinated on the dead and dying and attacked police attempting to give the kiss of life.
The HIP revealed the story originally came from Sheffield's Whites News agency with the help of MP Irvine Patnick and senior police officers.
The HIP report, collating more than 450,000 pages of documents from 80 organisations, revealed that South Yorkshire Police and ambulance services altered statements in a bid to pass the blame for what happened on to "drunken Liverpool fans".
Writing in a column in the Spectator magazine in the wake of the report, MacKenzie admitted he was wrong to run the story and the infamous headline but added: "But the people who have got away scot-free are South Yorkshire Police". He said he would seek personal compensation for "the lies their officers told".
He said: "Now I know - you know, we all know - that the fans were right. But it took 23 years, two inquiries, one inquest and research into 400,000 documents, many of which were kept secret under the 30-year no-publication rule, to discover there was a vast cover-up by South Yorkshire Police about the disaster. Where does that leave me?"
MacKenzie also suggested that people singled out the Sun's coverage of events - especially in Liverpool where there is still a boycott of the paper - because of party politics.
"Liverpool fans didn't turn on other media, only the Sun. That has always puzzled me. Was it picked out because the paper had always backed Thatcher, while the city had always been pro-Labour?"
The Sun ran a front-page apology to the families of the victims following the HIP's revelations.