Southern and Northern Rail workers to strike for five days in July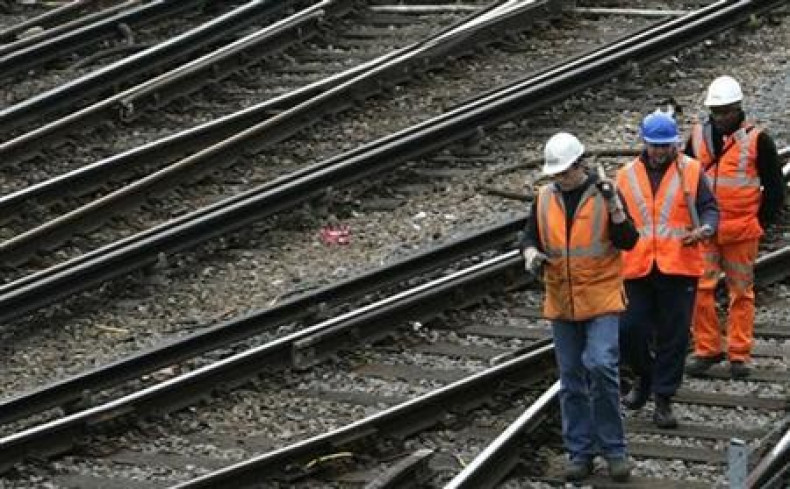 Two rail strikes covering large areas on the north and south of England could bring travel chaos for several days in July.
The Rail and Maritime Transport (RMT) union said workers for both Southern Rail and Northern Rail will strike for five days from 12 July due to a "comprehensive breakdown" in relations with bosses and job security and safety issues.
Members of RMT said they will also ban overtime over the weekend of July 10-12.
The strike is the latest dispute between rail bosses and the RMT following previous planned strikes by Network Rail staff which were eventually averted after talks.
The latest strike follows disputes over reducing the working week to 53 hours, the addition of rosters which RMT argues cuts rest days and increases night turns which increases productivity from engineers "without any reward".
General secretary Mick Cash said: "RMT will not stand by while agreed policies, procedures and agreements are unilaterally ripped up by Southern and promises on the reduction in the working week are kicked aside despite increases in productivity.
"As a result, we declared a dispute and our engineering grades have now delivered a massive vote for industrial action and that programme of strikes and overtime bans will begin next week.
"In all of this, management has failed to show our members the respect they deserve as skilled and dedicated workers. We have made every effort to talk to the company about these issues, but have got nowhere. The only option we have is to use industrial action.
"Southern is a company intensively under the spotlight over its performance at the moment and RMT will not have our members left unrewarded as they hit work targets and then face a barrage of attacks on working conditions and procedures. RMT remains available for talks."
Discussing the strike by Northern Rail workers, Cash added: "RMT has made every effort to win assurances from Northern Rail over jobs, services and safety. However, the company continues to ride roughshod over our efforts.
"We therefore had no option but to ballot all staff for action to force the company to take these issues seriously and the members have now voted decisively for action. That mandate will now be considered by the union.
"The union is committed to ending the two-tier workforce that the security contract creates and calls for all workers to be brought in-house on decent pay and conditions.
"We are also committed to keeping ticket offices opening and defending guards' jobs, which are safety-critical.
"The RMT remains available for talks and we expect the company to now take this dispute, and the issues at the heart of it, seriously."
A spokesperson for Southern Rail said: "We are disappointed that the RMT has decided to take this action at this time in the franchise, especially as we have been having meaningful talks with the union throughout this process about the issues raised."