Southern rail strike misery to continue for commuters as no GTR negotiations with RMT on table
KEY POINTS
Hundreds of thousands face five days of disruption due to stalemate in negotiations.
Prime Minister Theresa May has criticised the RMT leaders.
Talks to end the Southern rail strike, which has already affected hundreds of thousands of commuters, appear to have hit a stalemate as the RMT union and train operator Govia Thameslink Railway (GTR) have failed to agree on how to resume negotiations.
Workers for the RMT began their planned five-day strike in a dispute over the roles on conductors on 8 August, with members forming picket lines at London Victoria, Brighton and rail depots.
The disruption will result in around 40% of normal services being cancelled across Southern rail lines, leaving thousands of passengers frustrated.
Previous talks between Southern rail, RMT and the arbitration service Acas broke down on 5 August after failing to come to an agreement.
An Acas spokesperson said there were "no plans for future talks" to help settle the dispute.
Despite the chaos already seen on the first day of the strike, which will result in more than 2,220 cancellations, the Southern rail operator said they are "always available to talk" with striking union members but have yet to agree when such talks could occur.
A GTR spokesperson told IBTimes UK: "Last week we offered the RMT a significant, four-point compromise plan. This involved a number of assurances to the RMT relating to job security, guaranteed voluntary overtime and a joint review of the role after 12 months. We also offered to agree a list of rules which governs when the train can and can't run without a staff-member on board, but the RMT refused to even discuss this.
"We apologise sincerely to our passengers for the disruption the RMT is causing them. However, we are progressing with implementing this new role and this will begin later this month. We are gradually introducing new and more modern trains with more capacity. We are running the biggest ever driver training programme in the UK rail industry. We are focusing station management teams on further reducing delays at station."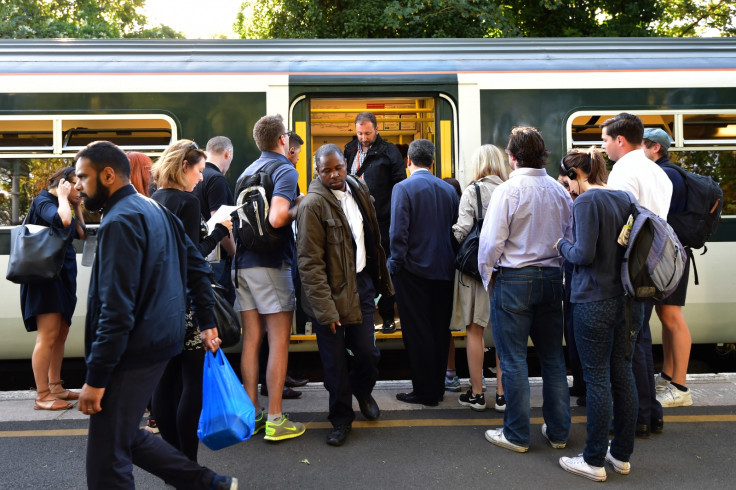 An RMT spokesperson said they are "always happy to resume talks under the Acas umbrella" with southern and GTR, but added the "ball is in their court" with regards to resuming negotiations.
RMT General Secretary Mick Cash added: "This action has been forced on us by the arrogance and inaction of Govia Thameslink and the government, who have made it clear that they have no interest in resolving this dispute or in tackling the daily chaos on Southern.
"Our fight is with the company and the government, who have dragged this franchise into total meltdown."
Prime Minister Theresa May has criticised the RMT leaders. A 10 Downing Street spokesperson said: "The Prime Minister strongly condemns the strike action. It is only going to cause more disruption and misery for passengers. We are disappointed to see that union bosses are overlooking the impact that they are having on the public. We obviously want to see this situation resolved."
© Copyright IBTimes 2023. All rights reserved.