Southern rail guards have announced a fresh strike on 23 January. Members of the RMT union will walk out for 24 hours as part of the ongoing battle with Southern over plans to introduce driver-only operated (DOO) trains.
The timing of the strike will inflict more misery on commuters and yet again bring chaos to London's transport system, which has also been rocked by tube strikes in the last week. A limited service is expected to operate as RMT mostly represents guards and conductors; it will not bring the network to a standstill like strikes by the Aslef union, which mostly represents drivers. Three days of drivers' strikes are scheduled immediately after the RMT walkout on 24, 25 and 27 of January.
Unions and Southern responded to the announcement with the obligatory war of words. Mick Cash, RMT general secretary, said: "There is a golden opportunity between now and the next phase of action to get serious and genuine talks underway. RMT is available but is down to Southern/GTR to show that same commitment and to stick to the promises they gave on camera in front of a TV audience across the region."
A Southern spokesman responded: "Our CEO Charles Horton spoke face-to-face with Mick Lynch, deputy general secretary of the RMT, immediately after their recording of a BBC debate last Sunday.
"Charles invited the RMT to fresh talks, but we've had no dates or times from them. We'd also point out that on the morning of 14 December, our chief operating officer personally invited Mick Cash for talks with him later that day. Mr Cash did not show up."
Unions argue that DOO trains are unsafe although Southern and the government point to a report by the industry watchdog that declared them as being fit for purpose provided that changes are made to certain platforms on the network. Southern have vowed to make these changes and not run any DOO trains through any platforms that have not been brought up to standard.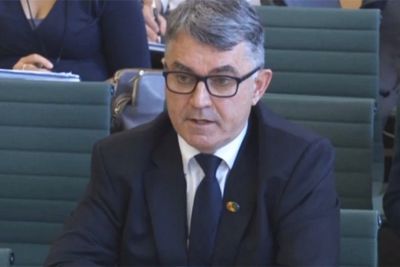 In addition to the DOO-related guard and drivers' strikes, Aslef drivers are also engaged in a separate overtime ban. A Southern spokesman told IBTimes UK that this action continued to affect services on non-strike days and would exacerbate problems on 23 January.