The rail watchdog has declared driver-only operated (DOO) trains fundamentally safe, but noted that some stations on the Southern network are too dark for drivers to be able to operate train doors safely.
The Office for Rail and Road (ORR)'s findings come days before the next round of drivers' strikes by Aslef and RMT members, which would yet again bring parts of South East England to a standstill.
The ORR have given Southern the green light to introduce DOO trains across the network on the condition that additional staff would be on hand to operate doors at stations that do not meet visibility standards.
They have also told the operator to improve the quality of the CCTV images used by drivers to monitor the platforms, and that the cameras feeding the screens must be cleaned more thoroughly. Southern have promised to meet these obligations.
Ian Prosser, HM chief inspector of railways, said: "ORR is satisfied that with suitable equipment, proper procedures and competent staff in place, it is a safe method of working."
Southern's parent company Govia Thameslink Railway (GTR) welcomed the findings, saying that they proved that unions had "no credible argument" against the plans and that the strikes were unjustified.
Charles Horton, chief executive of GTR, said: "We warmly welcome their robust report which confirms that our roll-out programme is safe... The RMT and Aslef are being wholly unreasonable and they are abusing their trade union powers to call strikes."
In response, Aslef, which represent the vast majority of striking drivers, jumped on the number caveats and conditions within the ORR report. Aslef general secretary Mick Whelan said: 'You will notice that Ian Prosser, HM chief inspector of railways, is careful to qualify his remarks and say 'With suitable equipment, proper procedures and competent staff in place' it can be a method of working."
"Ian goes on to say that the ORR has made a long list of recommendations for further improvements because they fear it is not safe. Those recommendations, the company concedes, are not yet in place."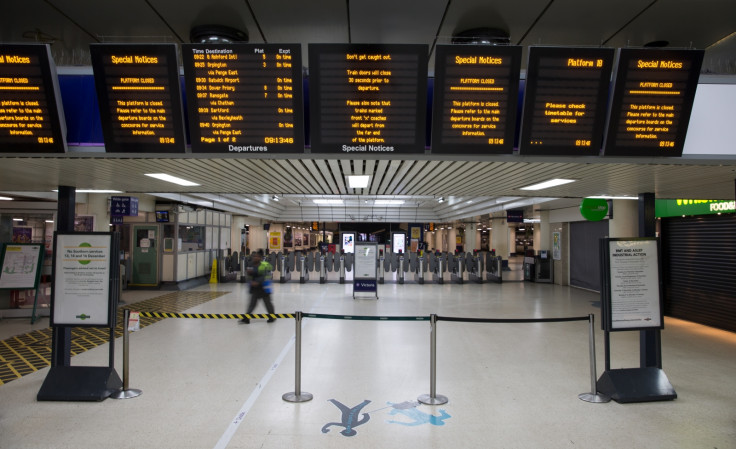 Previous independent research had already established that DOO trains were safe. They are already in use across a third of Britain's railways. Unions contest this research, and add that the new proposals would see DOO trains implemented on services with a higher number of carriages, thereby increasing safety risks.
Aslef has produced a leaflet, which is to be distributed by striking drivers next week, showing what they claim is the frightening reality faced by drivers trying to look down the platform when operating train doors.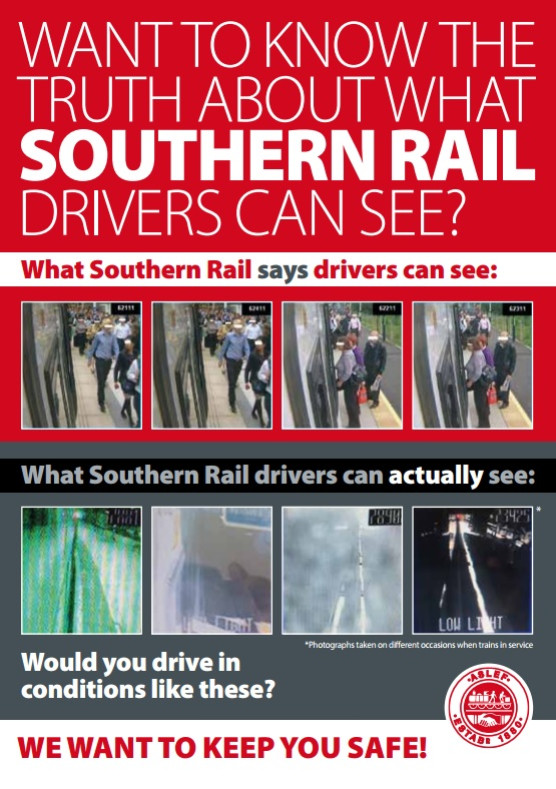 The walkouts are set to take place next week on 10, 11 and 13 January. Another three days are scheduled on 24, 25 and 27 January.