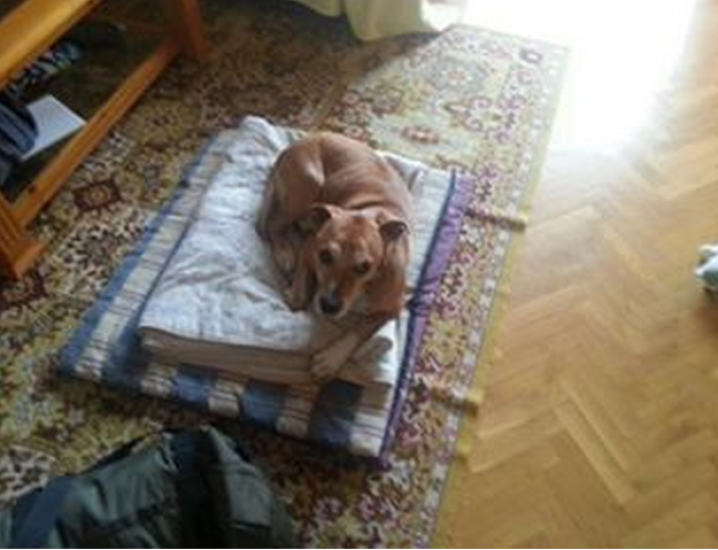 Spanish authorities have captured the dog of Teresa Romero Ramos, a nurse who tested positive to Ebola in Madrid, according to reports.
Spanish news agency Europa Press ran a photo apparently showing the authorities taking the dog away.
The capture follows a court order which allowed authorities to enter Romero Ramos's premises to take the dog, named Excalibur, and put it down amid suspicions he might have contracted the deadly virus too.
Romero Ramos's husband, Javier Limón Romero, said he received a phone call by the Patient Care of the Community Madrid who asked permission to kill the dog.
Limón Romero denied the permission and dismissed the authorities' worries that Excalibur may be carrying the Ebola virus.
"If it bothers them so much then they should find other alternative solutions, such as putting the dog in quarantine and observation, as they have done with me," he said. "But of course a dog is easier, it doesn't matter as much."
The man's plea to save his dog prompted the netizens to create the Twitter hashtag #SalvemosAExcalibur, or Let's Save Excalibur, to urge the authorities to spare the dog's life.
Nearly 280,000 people have also signed an online petition.
Researchers said dogs can transmit the deadly virus to humans, however the risk is unknown and previous research has shown dogs do not get sick from Ebola and that the virus can be cleared from the animal.
Limón Romero was put in quarantine a day after his wife tested positive to Ebola. Romero Ramos, who is also in quarantine, worked as a nurse in Madrid's Carlos III hospital and assisted two missionaries who died from Ebola after returning from Sierra Leone in West Africa.
Reports emerged on Tuesday (7 October) that two other people suspected of being infected were admitted to hospital in Spain.
The Ebola outbreak, the worst in history, has killed more than 3,400 people in west Africa since January.
According to the World Health Organization's (WHO) latest estimates, at least 7,000 people are infected.
The virus is spread via contact with infected body fluids. WHO assured people that the deadly disease is not airborne following recent speculation.