Far-right activists gave the fascist salute at a rally in Madrid held to commemorate the anniversary of the death of General Franco.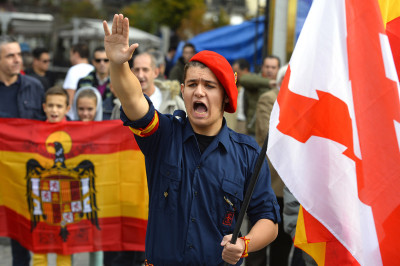 Around 300 people gathered on Plaza Oriente in the centre of the Spanish capital to pay their respects to the late dictator, who died on November 20, 1975.
Franco came to power in 1939 after a military coup and subsequent Civil War which left an estimated half a million dead.
The event also marked the anniversary of the death of José Antonio Primo de Rivera, founder of the nationalist Falange Española party. He was executed by the republican government on November 20, 1936, during the Spanish Civil War.