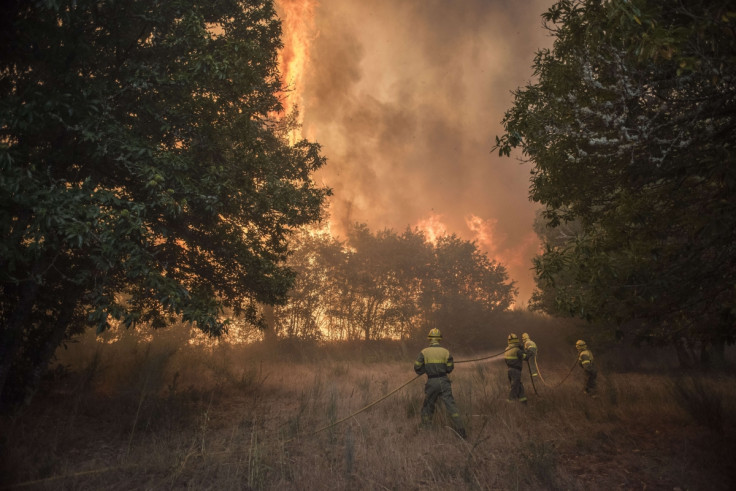 Over a 100 forest fires spread across Asturias in north-west Spain over the weekend as strong winds fanned wild blazes. Rainfall in some areas helped decrease the intensity of the fire, but the flames were still active, officials said.
More than 230 military personnel helped firefighters control the blaze in the region. A total of 143 active fires were recorded in the area on the morning of 20 December. By evening, efforts were made to control over 30 fires and a few were extinguished, a local emergency services statement said.
"We currently have 102 forest fires of which 34 are controlled," a statement from the emergency services said. Officials added none of the fires had the potential to pose a "serious threat" to houses or buildings in Asturias region, however, nearby towns saw abandoned houses, barns, tractors and sheds burned.
Winter wildfires in Spain are unusual and authorities are currently investigating the cause. Normally, Spanish wildfires are caused by the hot and dry weather conditions, but authorities have not yet ruled out human activity.
Wildfires have the potential to cause a huge amount of damage. A wildfire that broke out in western Spain in July destroyed over 13,300 acres of agricultural and forest land – more than the total area burned over the previous two years combined.