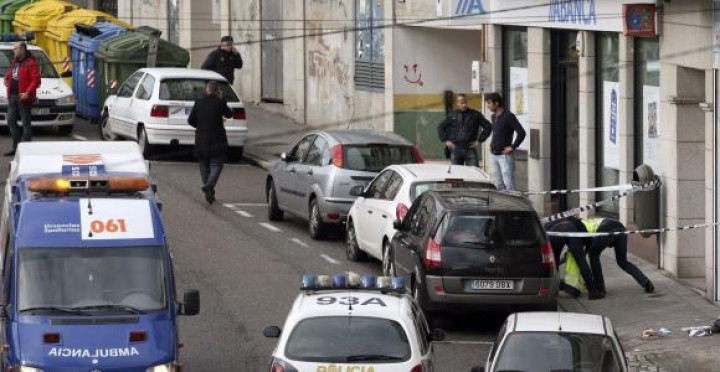 A policewoman who had recently returned to work after maternity leave and a bank robber have been killed in a shootout outside a bank in Vigo, northwest Spain.
The robber was shot as he left the bank on Doctor Carracido street, in the neighbourhood of Calvary.
El Mundo reports the policewoman was a 36-year-old called Vanessa and that a 41-year-old policeman is in a critical condition.
The robber was shot when he left the branch with a hostage.
Police sources confirmed that although they tried to resuscitate the policewoman both at the scene and in hospital, she had lost a lot of blood after suffering multiple gunshot wounds and eventually died.
At least one hostage was injured in the incident, which happened at 2.15pm local time.
It is not yet clear if the robber was acting alone.