Spain's Butcher of Majadahonda used industrial meat grinder to dispose of aunt and tenant
Bruno Hernández Vega stole more than €33,000 from aunt's account and forged her signature to sign over her hose in his name.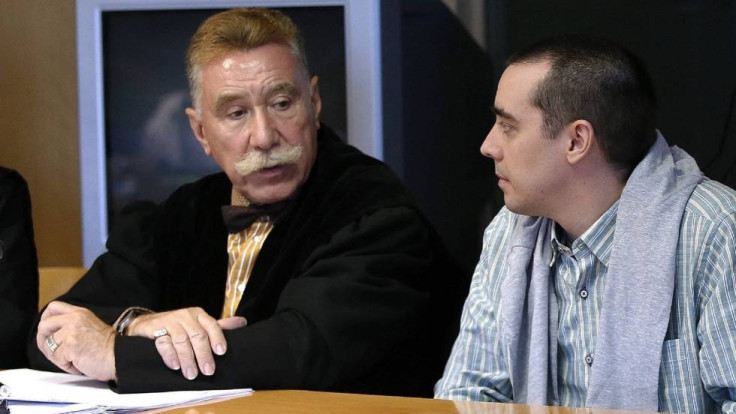 A brutal murderer known as the Butcher of Majadahonda will serve more than 27 years in jail for killing his aunt and her tenant before using an industrial meat grinder to dispose of the bodies.
Bruno Hernández Vega was handed his sentence by the Madrid High Court after a jury had found the 34-year old guilty of the double murders. Hernández denied committing the crimes, adding that he suffered from paranoid schizophrenia.
But Judge Pilar Alhambra Pérez sentenced Hernández to a total of 27 years three months and one day behind bars. He will serve 12 years in jail for each murder, with the rest of the time accounted for by fraud and weapons violations.
The jury was convinced that Hernández had killed and dismembered the bodies of his aunt Liria Hernández Hernández in 2010 and her Argentinian tenant Adriana Beatriz Gioiosa, 55, five years later in the small town of Majadahonda, ten miles northwest of Madrid.
The remains of both women have never been found, and parts of the case are still cloaked in mystery as Hernández denies any involvement in the disappearance of the women.
Prosecutors said after killing his aunt Hernández withdrew more than €33,000 from her account and forged her signature on a document giving him control of her home in Majadahonda.
The court heard he hid the meat grinder in the basement of his aunt's house, where investigators found DNA evidence of both women on the machine.
When police searched the basement one officer said the room carried the "characteristic smell of meat and fresh blood".
Investigators said the area had been freshly coated with white paint, but when they scrapped parts of the walls they found splashes of blood.
Another agent said after examining the basement with ultraviolet light, were "signs of having dragged something in blood."
Police also found an unlicensed Hecker & Koch pistol and silencer in his bedroom at the address.
The court heard Hernández killed Adriana Beatriz Gioiosa on April 2015 and tried to cover his tracks by forging a letter to the hamburger restaurant she worked at, saying she had quit her job. His motive for killing the tenant remains unknown.
Hernández told the tenant's friends and family that she had moved to Barcelona. He later travelled with the woman's mobile phone to the Catalan capital to send messages, in a bid to make people think she was still alive.
But police arrested Hernández in April 2015, after the brother of Adriana Beatriz Gioiosa flew from Buenos Aires to Spain to find her.
The judge accepted Hernández was a paranoid schizophrenic, but added that the elaborate planning of the crimes "in no way accredits that his mental faculties were annulled or seriously altered".
Earlier in the trial psychiatrist Dr Alfredo Calcedo summed up his view of Hernández: "He may be crazy, but he is not stupid."
Police last month began a new search for the two women in a landfill in the nearby town of Pinto. But officers said because the meat grinder was able to crush bones into small particles and the large area covered by the garbage dump "it is very difficult to find human remains".