A former Spanish soldier is facing up to two years in jail for attempting to sell baby clothing featuring symbols of the Islamic State (Isis) terrorist group and images of murdered British aid worker Alan Henning. The clothing range, entitled "Califato de Xuvia" (Caliphate of Rain), included T-shirts and sweatshirts for children and bodysuits for babies.
The items were posted for sale online and allegedly contained prints of Galician bagpipes and sabres that had been styled as Isis motifs. According to The Local, some clothing items also featured images of the moments before Mr Henning was beheaded by the Isis terrorist, nicknamed "Jihadi John", in 2014.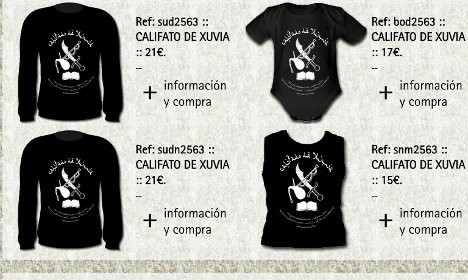 State prosecutors said that none of the items are thought to have been sold but that the man is being accused of glorified terrorism by posting the items online. The man has been identified by authorities as Octavio C.T. and has described himself as the "voice of God" and "the Aiatola de Xuvia" (the Ayatollah of Rain) on Facebook.
According to local media reports, the man wrote on Facebook: "God the Gather destroy everything, death to the State, down with the impious constitution, cursed are the unbelievers. Loyalty to the Caliphate."
In another post, the man referred to himself as the supreme interpreter of the Word of God in the region of Galicia. He is believed to have posted radical messages on social media from several terrorist organisations, including Harakat Sham al-Islam, Hezbollah, as well as Peru's radical organisation Shining Path.
He is due to appear in court on 14 July after being arrested in mid-August 2015. His trial comes one month after Spain recruited 500 extra intelligence agents to fight the threat of Isis by spying on potential jihadists online and tracking propaganda and recruitment material.