John Bercow has come under heavy criticism after it emerged that the Speaker of the House of Commons claimed £172 ($266, €243) for a 0.7 mile-long chauffeur-driven car journey.
The "obscene" expense came to light thanks to a Freedom of Information (FoI) request from the Press Association.
The document revealed that Bercow had made the claim after he took a car from the Palace of Westminster to attend a conference at Carlton House Terrace.
The trip would have taken the former Tory MP just 16 minutes on foot, according to Google Maps.
Andy Silvester, the campaigns director of the TaxPayers' Alliance group, said the claim showed "appalling judgement" from whoever made the arrangements.
"Hugely expensive chauffeur-driven travel and costly meals abroad don't look good when this Speaker was elected specifically to improve the reputation of parliament in light of the expenses scandal," Silvester argued
"It is impossible to comprehend how some of these bills have spiralled to such a degree and questions must be asked.
"This money doesn't grow on trees – it comes straight out of taxpayers' pockets, and it must be treated with more respect."
The FoI also revealed that Bercow, who has attempted to modernise the Speaker's position, claimed for more than £31,000 in travel and accommodation expenses between April 2014 and April this year.
In addition, the document disclosed that, among other claims, Bercow claimed expenses for a £158 car trip to Margaret Thatcher's funeral in April 2013.
The event for the former Tory prime minister was held at St Paul's Cathedral, which is situated less than two miles from the Commons.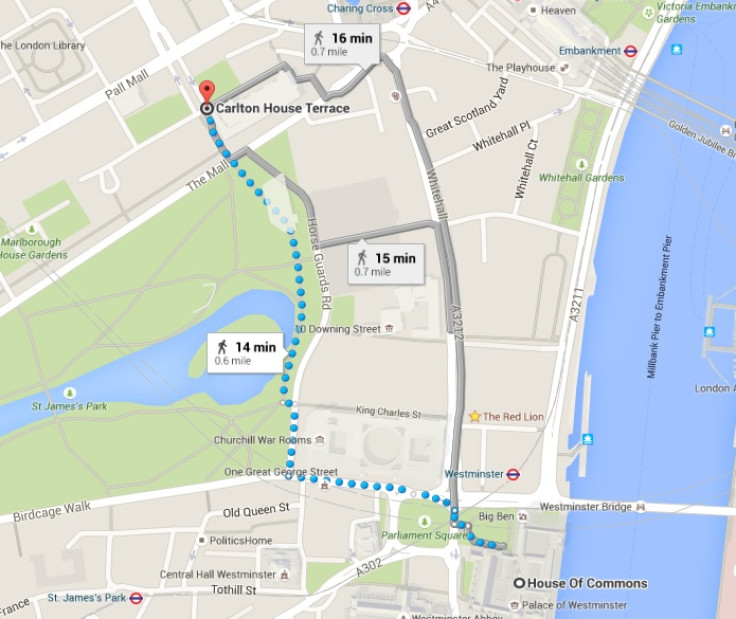 The defence
But a spokesperson has defended the claims and argued that car services are need sometimes to "facilitate timing requirements".
"The Speaker is committed to encouraging public engagement with parliament and regularly visits universities, charities and other organisations around the UK to explain the work of the House of Commons," the spokesperson said.
"The Speaker is always mindful of costs, and travels standard class in the UK and when away from home, stays in hotels that offer value for money.
"In some instances a car service is required to facilitate timing requirements. In line with the Speaker's commitment to greater transparency details of these costs have been published on a quarterly basis since 2013."
Bercow was elected leader in 2009 after Michael Martin resigned in the wake of the expenses scandal.
The 52-year-old is a controversial figure in the Commons as he has helped backbenchers get more involved in the parliamentary process but faced down a "plot" from some Tories to unseat him earlier in the year.