Special edition of Adolf Hitler's Mein Kampf becomes bestseller in Germany
The copyright on the book expired in 2015, making the text public domain.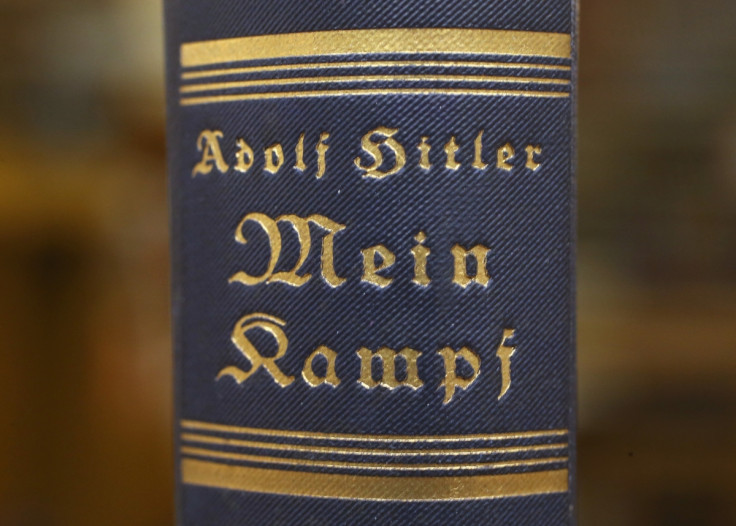 A new edition of Mein Kampf, the Nazi dictator Adolf Hitler's political, anti-Semitic manifesto, has become a bestseller in Germany. Some 85,000 copies of the book were sold since it was first appeared on the bookshelves a year ago, Munich-based publisher the Institute for Contemporary History (IfZ) announced on Tuesday (3 January 2017).
The annotated edition, entitled Hitler, Mein Kampf: A Critical Edition, has 1,948 pages and is divided into two volumes.
Far from promoting far-right propaganda, the publisher wanted to provide the audience with a critical reading of Hitler's ideology, working tirelessly on the original text to highlight his propaganda and mistakes.
According to IfZ director Andreas Wirsching, the annotated version's success confounded fears that neo-Nazis would use the book's public domain as a new propaganda platform.
He said: "On the contrary, the debate of Hitler's worldview and his approach to propaganda offered the opportunity to examine the causes and consequences of totalitarian ideologies, at a time in which authoritarian political ideas and right-wing slogans are gaining ground."
In most countries, including Germany, the UK and the US, the law rules that a book's copyright expires after 70 years from the death of its author. Before Mein Kampf (meaning "my struggle") entered public domain at the end of 2015, Bavaria's state finance ministry had used its copyright on the book to prevent the publication of new editions in Germany.
Hitler wrote the book in 1924 while he was imprisoned in Bavaria following a failed political coup in Munich. Bavarian authorities were given book's copyrights in 1945 after the dictator's defeat.
Germany never officially banned the infamous book, and older editions were still available online and in secondhand bookshops and libraries. Austria, Hitler's native country, prohibits the printing, distribution and ownership of the book's copies.
Russia prohibited the sale and distribution of the book in 2010 in an effort to curb the country's growing far-right movement, whereas Poland lifted the ban on the book in 1992.
© Copyright IBTimes 2023. All rights reserved.