It is only a matter of hours before James Bond fans start flocking to their nearest cinemas to finally catch Daniel Craig in his latest outing as the British spy in Spectre. As each film gets bigger and more successful, so does the budget, cast salaries and even the movie's runtime.
Starring alongside Monica Bellucci, Christoph Waltz and Ralph Fiennes, Craig, 47, reprises his role as the MI6 agent on a new mission which takes him to Mexico City and Rome with Sam Mendes directing. Bond manages to infiltrate a secret meeting and where he unveils the existence of a secret operation named Spectre. In an interview with Esquire, Craig admitted he and the production team felt pressure to follow-up 2012's Skyfall movie given its huge success.
The actor said: "I think everyone was just daunted, understandably. Like, it's the biggest British movie of all time. What does it f*****g mean? Where do we go from there? How do you process that? It could have been an albatross around everyone's necks. It turned out not to be, but there was a massive amount of pressure at the beginning."
As fans reminisce over the best Bond lines and speculate which actor could replace Craig as Bond, IBTimes UK takes an in-depth look at the important numbers and figures that make up Spectre...
2: Number of Bond girls in Spectre – Monica Bellucci and Lea Seydoux.
4: Locations Bond visits in Spectre with the action taking place in Mexico City, Austria, Rome and London.
4: Total number of Bond films Daniel Craig has starred in with the release of Spectre.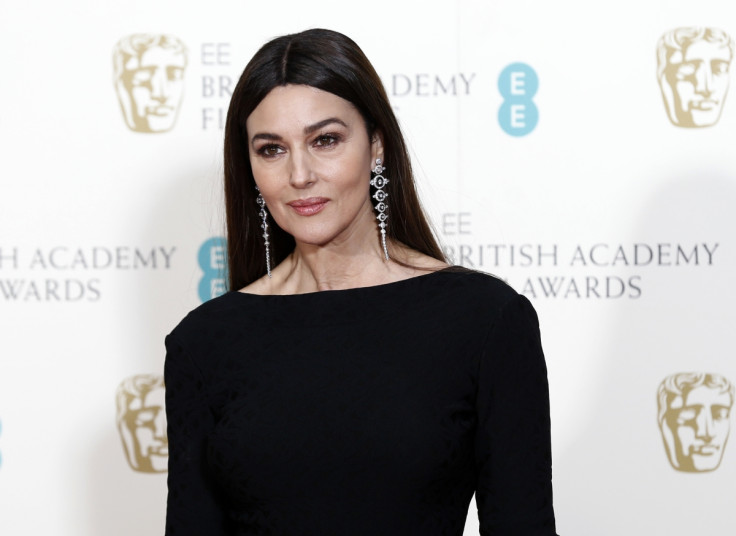 10: Number of Aston Martin DB10 vehicles that were solely designed for use in Spectre.
17: Minimum number of product placement endorsements throughout Spectre. Brands advertised in the film include designer Tom Ford, Heineken beer, Sony mobile, Bollinger champagne and Omega watches.
51: The age of Spectre actress Monica Bellucci making her the oldest Bond girl in the franchise's history. Bellucci was actually 50 at the time of filming and celebrated her 51st birthday on 30 September 2015.
128: Number of days it took to film Spectre according to actress Naomie Harris who plays Eve Moneypenny.
148: The number of minutes Spectre runs for making it the longest Bond movie in history.
70,000: Combined streams and sales copies of Sam Smith's theme song Writing's On The Wall, which became the first Bond theme to get to number one.
Listen to Sam Smith's Writing's On The Wall:
£24m ($36.7m): Cost of the Aston Martin cars which crashed and were blown up during the filming of Spectre.
$39m (£25.4m): Salary Daniel Craig is expected to earn from Spectre making him the highest-paid Bond in history.
$300-350m: Spectre was grossly over-budget compared to Skyfall, which is said to have cost $200m to produce.
26 October 2015: The all-important day that Spectre is released in cinemas.
Watch the Spectre trailer: