James Bond will never fail to be the epitome of sophistication. The kind of man who can roll from a burning building and into an Aston Martin without as much as a thread out of place. His suit is his armour and it is cut to perfection. Now whilst Daniel Craig may be the embodying the role for Spectre, the 24<sup>th instalment in the Bond series, it is costume designer Jany Temime that has the dream job of dressing him.
Having also worked on Skyfall as well as listing the Harry Potters and Gravity on her burgeoning CV, the French-born costume designer has returned to Bond once more. The most exciting part of designing for a film as classic as Bond is the brands that are on board, none more so than Tom Ford, especially when he is taking orders from you.
Speaking to the IBTimes UK, Temime told us that "Tom Ford was in the picture as a sponsor when I arrived on Skyfall. He was there to manufacture [Daniel] Craig's shoes so that's how we worked together. I designed the shoes and told him which shape I wanted and he manufactured it. He was very respectful of the job of a costume designer, you know, so he knew it was going to be my style and the way I wanted to design Bond."
With Spectre being their second film together, Jany confirmed that the partnership between herself and fashion designer Tom Ford worked extremely well, and even more so for Ford after Skyfall.
"The partnership worked really well because for Skyfall it was a great success and it came back to [Tom Ford's] sales and they sold a lot of the dark suits we designed for Bond. It was not at all the suit they sold in the shops but made especially for Bond."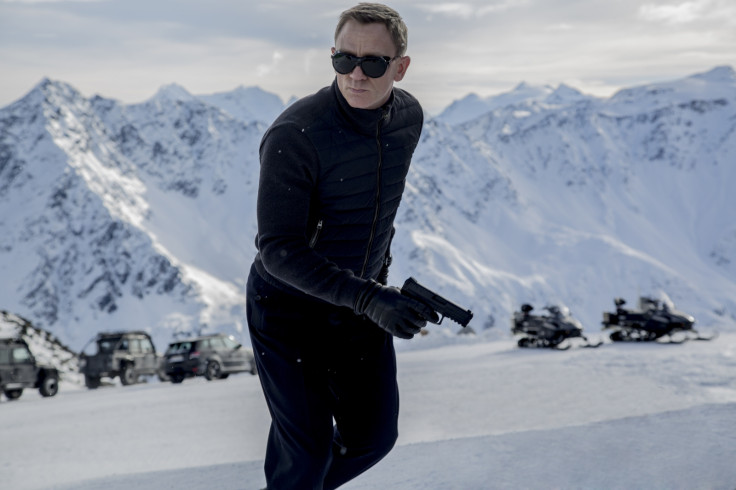 For Spectre the pair worked very closely together to develop bespoke ski wear that Jany created for Bond and Tom Ford manufactured. More importantly though, was the update of Bond's all important suits.
"I changed some details for the suit as [Bond] was in a lot of different situations so the suit had to reflect the situation that he was in. There is a scene in Rome and he had to look like one of the other Italians so we had to disguise him to fit in with the other Italian men there. Also I have a new colour of tuxedo because he is in warm countries so it is all an evolution. New situation, new suit."
With skiwear, travel and a departure from Bond's classic dark suits, it might seem that 007 was getting a bit more casual in his old age, especially with Craig attending the photo call in a Canada Goose quilted jacket and the teaser posters featuring him in a cashmere turtleneck from British brand N.Peal. However, Temime was quick to inform us otherwise.
"Bond is not a casual man - we just see him in different situations now where he must wear casual clothes, although are not actually that casual. I mean, he cannot ski in a suit. In Spectre we see him in many situations, so he has a broader wardrobe and definitely more sports-wear than Skyfall."
Also she told us that "[Daniel Craig] is not wearing Canada Goose in the film, those are his own clothes, he just wore it on set to keep warm."
Aside from selecting his own ski wear off set, Craig apparently had a great deal of input into his Bond's wardrobe and helped Jany develop the character, which she loved. "Every single actor has to carry the character and is aware of the character. Daniel knows the character better than anybody else, and he also has (which is fantastic for me) an incredible sense of fashion, so it is really nice working with him as he knows what he is talking about."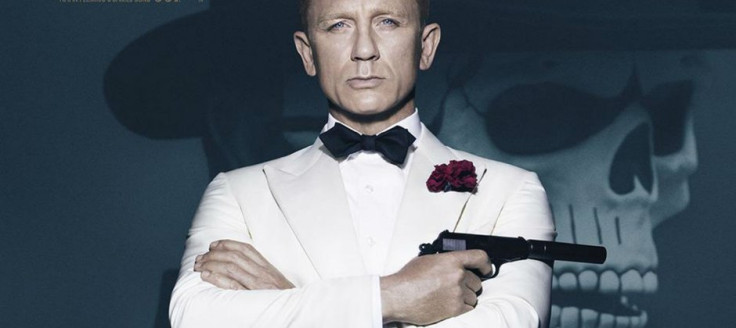 She noted that the white tuxedo Craig wears in Spectre was his favourite look "it was fantastic because there was a flower was on the table and [Daniel] had the idea to put it in his button hole and I thought that was such an incredibly romantic gesture and I hope that we start wearing button holes again - it is really such a romantic idea."
When we asked her to pick her favourite look, the answer was a little more difficult. "I like all of his looks because they're my babies, I'm just dying to see them on screen!"
It would seem with a film like Spectre, set in so many varying climates from Tangiers and Rome all the way to Mexico that it would be a mammoth task to create so many looks. Jany Jany told us "the locations themselves were so exotic and so full of story and the script was very rich that the ideas were coming by themselves." She also attributes the richness of the costume to working with director Sam Mendes.
"Working with Sam is such a pleasure because he gives to each of his characters such a fullness. Every single part is so analysed and is so full of story that nobody is insignificant, this is what I love so much with Sam, he gives you the life story for every single character and that is why it is so fascinating doing costume for him."
Spectre is released Worldwide on October 26th.