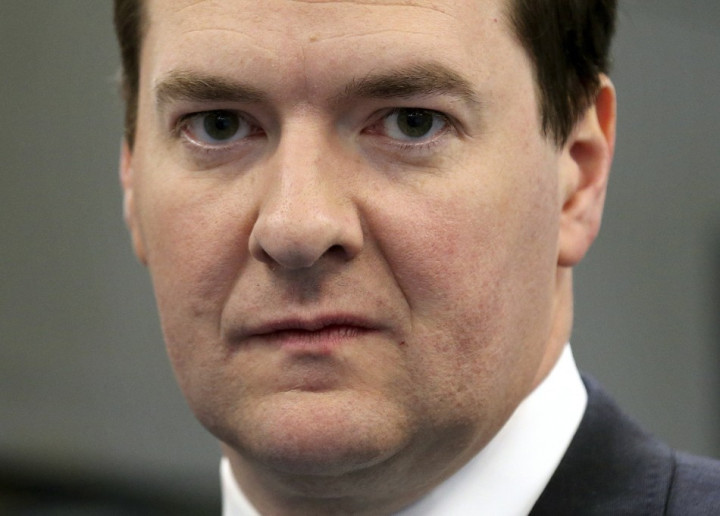 After Chancellor George Osborne detailed where his latest round of austerity cuts will fall - £11.5bn in total, and mostly chopped from Whitehall budgets - IBTimes UK collected some of the initial reactions.
John Cridland, CBI director-general
The chancellor has carefully walked a tightrope of protecting growth, while making sizeable savings to pay down the debt.
Infrastructure is rightly singled out as the most effective engine for growth, as we urged. While the government talks a good game on infrastructure, we've seen too little delivery on the ground so far.
It is critical we see a real pipeline of projects announced tomorrow, so investors know what schemes are going ahead, where and when.
John Longworth, British Chambers of Commerce director general
In many respects, businesses will be encouraged by what they have heard from the chancellor.
He and his team have signalled important investments in areas like transport, science, education, innovation and defence procurement, which are of great importance to companies of all sizes. Business will also be pleased to see an end to automatic increases in public sector pay, and will support moves to begin to tame welfare spending.
Yet more must be done. For our economic future to be great, rather than just acceptable, Britain needs a more radical shift in public expenditure to underpin a truly enterprise-friendly environment. Infrastructure, exports, and access to finance must be top priorities not just for the next few years, but for decades to come.
Gillian Fawcett, the Association of Chartered Certified Accountants head of public sector
There is a ticking time bomb of public sector cuts that have yet to be implemented from when they were announced in 2010. The full impact of the austerity measures have yet to be felt by households in Britain.
However, the cuts of £11.5bn (€13.6bn, $17.7bn) announced today in the Spending Review for 2015-16, in addition to those from 2010, will be felt with full force when they are eventually implemented. The protection of critical front-line services can no longer be guaranteed. No one knows yet what the impact the cuts will be and yet Chancellor's scythe keeps slicing away.
Frances O'Grady, TUC general secretary
This is a toxic mix of bad economics, nasty politics and dishonest presentation.
The last thing our struggling economy needs is further cuts to spending to try to close a deficit made worse by the chancellor's earlier cuts. When the medicine is not working and side effects are choking the patient you need a change in treatment not more of the same.
Mike Cherry, National Policy Chairman, Federation of Small Businesses
It is good that the government has taken a long term view of how to plan capital spending to the end of the decade. The FSB said in its submission that a longer-term view needed to be taken.
However what we now need is a clear timetable for delivery. Small firms tell us that school leavers are not ready for the world of work with many concerned about their ability in maths and English.
Giving the funding direct to schools should be used to address this issue. The continued investment in science, technology and apprenticeships is also good news.
Matthew Sinclair, Chief Executive of the TaxPayers' Alliance
The chancellor has announced some welcome savings which will ease the pressure on taxpayers now and in the future, including some sensible changes to the welfare system and an attempt to end the absurdity of pensioners on the Costa del Sol getting the Winter Fuel Payment. Tens of billions of pounds are still being wasted by bloated bureaucracies each year, so there is plenty of room for further cuts.
Unfortunately Mr Osborne is still boasting about squandering enormous amounts on foreign aid and vanity projects in the energy sector, while other developed economies are showing more restraint.
Tony Dolphin, chief economist at the Institute for Public Policy Research
It would seem reasonable to expect any government that was implementing a substantial restructuring of public services to do so only after a major in-depth review, asking fundamental questions about the economic and social priorities of the time. Yet, while today's announcement of public spending plans for 2015-16 is another step in the biggest restructuring of the UK's public sector since the 1940s, no such review has taken place.
The result is a somewhat arbitrary reallocation of resources - and not just between departments. Real spending on schools is protected while resources for early years and for FE are cut.
Is there any evidence to show this is the best use of more limited resources for education? Not that I have seen. Benefits for pensioners (other than those living in warm countries) are protected while in-work benefits are cut.
How does this square with the Coalition's claim that 'we are all in this together'? Not very well.