A giant Brazilian salmon pink bird-eating spider was found abandoned in a plastic box in a street in Leicester on Tuesday (9 May). It was reportedly the size of a human hand.
The man who spotted the tarantula in Narborough Road in the city on Friday (5 May) was "shaken" by the size of the animal, Royal Society for the Prevention of Cruelty to Animals (RSPCA) said on Tuesday (9 May).
These spiders can normally grow to a leg-span of 10 inches and are believed to be the third-largest species of tarantula. Their pink colour comes from pink-coloured hair growth on their legs. They mostly feed on insects, and lizards, frogs and mice. They are found in the tropical rain forests of eastern Brazil.
Authorities suspect the tarantula could have been abandoned by its owner who did not wish to keep the pet anymore or was struggling to keep it at home. The animal is currently under the care of a specialist keeper.
Animal collection officer Steve Smith said that the giant spider was "not aggressive at all" when spotted. He urged people in the city not to accept pets like tarantulas without giving it a careful thought.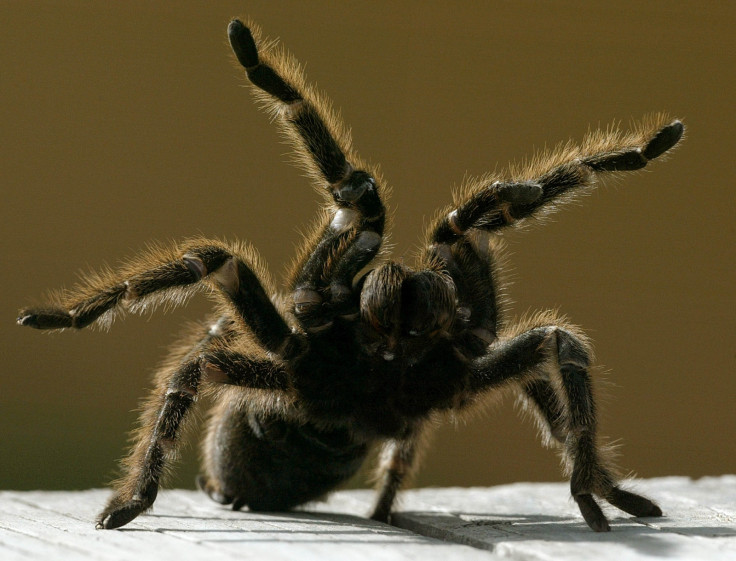 "We would recommend that anyone interested in keeping a tarantula as a pet thoroughly research the particular species' needs carefully first before deciding to get one, so they know what is involved and how long it is likely to be for.
"Luckily we have found someone who has taken the spider on, so the spider will now live the rest of their life being looked after properly.
"We are concerned that someone abandoned a spider in the street like this.
"These tarantulas live in a warm and humid environment in the wild and need the same provided in captivity, to meet their needs and keep them healthy," Steve said, according to Birmingham Mail.