Passengers on board a Montreal-bound Air Transat flight from Punta Cana, Dominican Republic in April were in shock and horror after learning they were accompanied by two giant spiders in the flight. One of the passengers who had a close encounter with a spider that crawled up her leg is now demanding a partial refund of the flight tickets.
Flight attendants on board the said flight reportedly confirmed the presence of two tarantulas in the plane. The spider that climbed up the female passenger's leg was caught by her husband, but the other could only be captured after the flight landed in Montreal.
Catherine Moreau told CBC News that she was watching a movie on her iPad on the flight when she felt something like a wire was brushing against her. She said she brushed it, but it started tickling her again. "That's when I noticed the tarantula," Moreau added.
She said she hit the spider to get it off her, which then hid under her daughter's luggage. Her husband grabbed it and put it away in a bag given by the flight attendants. The other spider was caught by a federal agent after the plane landed at Montreal's Trudeau Airport.
Moreau said she had some scratches on her leg left by the eight-legged creature. Her 11-year-old daughter was reportedly suffering from shock after the incident and was having nightmares.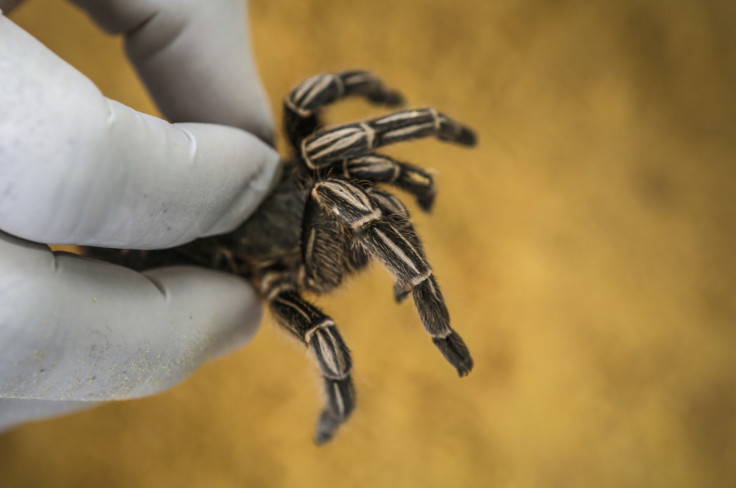 Moreau now wants the airliner to repay them a part of their air tickets. She alleged that Air Transat promised to send her a report so she could identify the spider's species in case the scratches led to health issues, but the report never came. She also said that despite receiving her registered letter about her complaint about a week ago, she had still not heard back from the airlines. She was also not allowed to take a photograph of the spider, which could have helped her in identifying the species.
Debbie Cabana, a spokeswoman for the airlines, reportedly said in an email that their cabin crew are trained to ensure the safety of the passengers at all times, but Air Transat's flight attendant union claimed there were no procedures in place to handle spiders on a flight.
"In the case at hand, which is an unusual and isolated event, our staff reacted promptly and efficiently," Cabana's email read.
Étienne Normandin, an entomologist at the University of Montreal, told CBC News that the tarantulas on the flight could have been a species called Phormictopus cancerides, which are very common in the Dominican Republic and Haiti. They are "aggressive, but the venom is not strong", Normandin said.