Spitting: Civil Liberty or Dirty Habit? Eric Pickles Backs Enfield Ban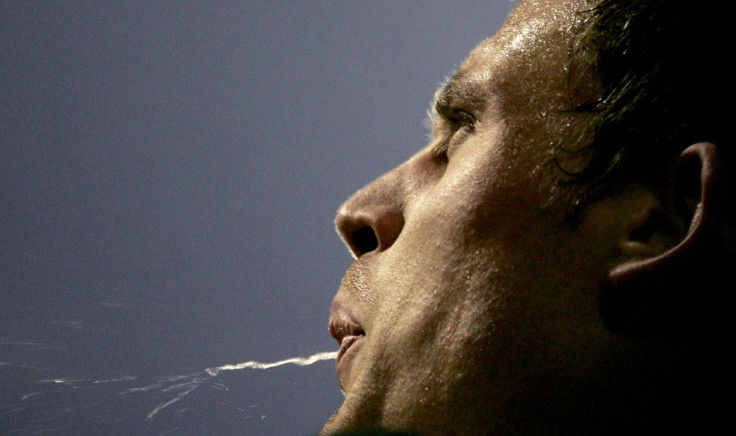 Spitting in public is set to become a criminal offence in one part of London, but civil liberties campaigners are angry.
Enfield council has won approval from the government's communities secretary Eric Pickles to bring in a bylaw to ban the behaviour.
People caught spitting in the north London borough "without reasonable excuse" will face a fine of up to £5,000 or prosecution under local legislation expected to be rolled out by December.
Pickles branded the practice "deeply anti-social and unpleasant".
Civil liberties campaigners have slammed the ban as illiberal and unenforceable.
But residents in Enfield share the secretary of state's view on spitting, according to campaigners behind the push to ban it.
Monty Meth, of Enfield's Over-50s Forum, has led efforts for two years to outlaw spitting. He told IBTimes UK that the group collected 4,000 signatures supporting a ban, without encountering any opposition at all.
"Who is in favour of spitting?" he said. "Does anyone say it interferes with their human rights?
"A number of people in Enfield want to see shopping centres and parks which are clean and tidy. It's part and parcel of having a safe community to live in.
"We cannot do nothing about this."
Josie Appleton of the Manifesto Club, who campaigns for greater freedom in public spaces, said that spitting was not a matter for which people should potentially be hauled into the dock.
"It's one of those things that is rude and disrespectful but it does not cause public harm or hurt anyone so the arguments against it are null and void. It should not be dealt with by the justice system.
"I would have thought there are bigger problems in Enfield than this. I think there's a trend for police to be more interested in behavioural issues than crime."
Other councils in London have measures in place against spitting. In Hillingdon in the west and Waltham Forest in the east, spitting is regarded as littering and offenders face an on-the-spot fine of £80.
A Hillingdon council spokesman said the authority was "considering the benefits" of a bylaw after Enfield's example.
A spokesman for Waltham Forest council said it had not been decided whether to seek more punitive steps against spitting.
© Copyright IBTimes 2023. All rights reserved.