A man has confessed to slapping dozens of women on the buttocks as they walked along a trail in Washington.
Jonathan Smith, the so-called "Spokane Spanker", entered a local TV network on 19 April and read a prepared speech – often sobbing – in which he admitted to a string of bizarre assaults on women.
Reports of women being spanked by an assailant wearing a rainbow bandana as they walked along Spokane's Centennial Trail emerged in recent weeks.
They prompted nearby Gonzaga University to issue a warning to female students. However, the incidents had not gained notoriety outside the local area.
That changed on Wednesday (19 April) when Smith volunteered his confession to KHQ Television.
"When I did this I was only thinking of this in my point of view. I saw women's butts that I liked and slapped them for the thrill of it," he said while clad in his rainbow bandanna.
"When I decided to do this I was seeking a thrill. I was doing it to be daring and mischievous but not malicious," he added.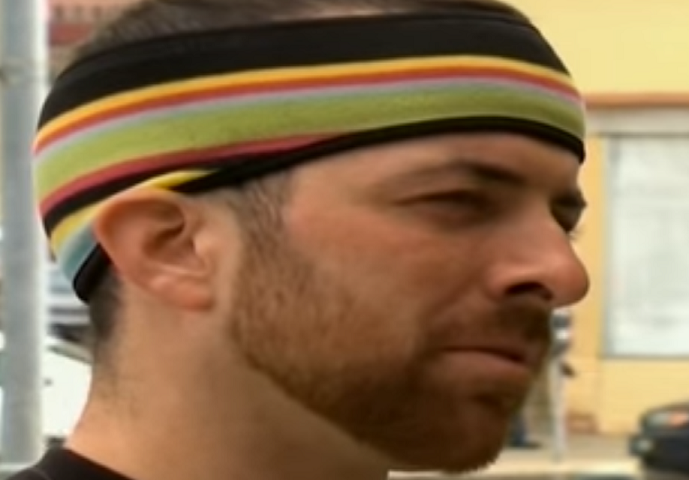 Smith often broke off in tears during the five or so minutes it took him to read his speech to the camera. He said he had spanked dozens of women – far more than had been previously reported.
Speaking to KHQ earlier this month, one of his victims described how he appeared to take great pleasure from her reaction to being slapped.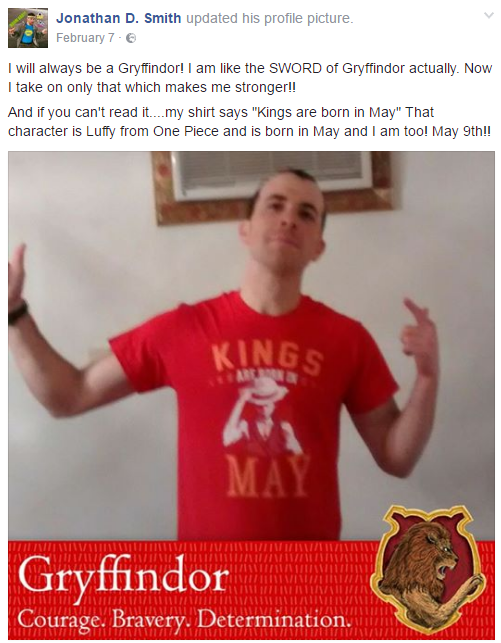 "He just really clearly seemed pleased with himself which was just really disgusting," she said, adding: "It was clear that he was lurking and waiting for us, which makes it particularly terrifying."
Police say they are hoping to arrest him shortly but first they intend to complete interviewing his many victims.
Smith has personally vowed to make amends to the women. He said: "I will express my apology to you in person and you are welcome to say anything you want to me. If you want I will even accept a slap on the face to repay the slap I dealt you."
Who is the Spokane Spanker?
Jonathan Smith cited his Christian faith as being key to his decision to come clean and apologise for spanking random women on the Centennial Trail, Spokane.
IBTimes UK delved into Smith's Facebook profile and found that has volunteered with the Family of Faith Community Church in Spokane.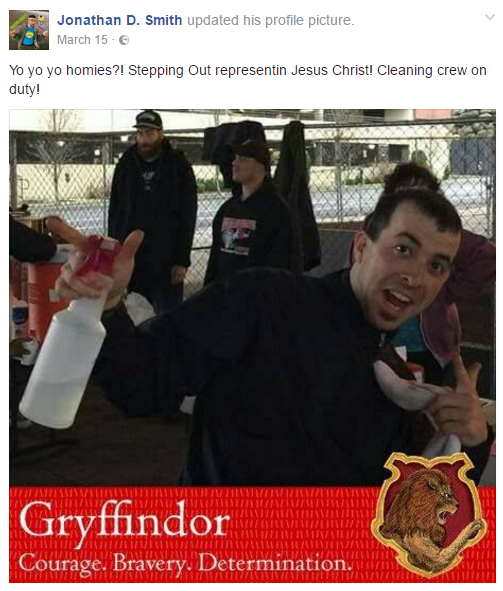 Other posts show Smith's appetite for the goofy: pictures of him in asinine poses superimposed with wacky graphics are frequently found on his account, as is an undisguised penchant for Harry Potter culture – in particular House Gryffindor.
However, his self-portrayal as an easy-going and virtuous young man is undermined by a post from another user, Randette Brown.
Underneath a Lord of the Rings meme posted by Smith, Brown uploaded a screengrab of a Facebook conversation in which Smith appears to make homophobic and transphobic comments.
"I can't think of anything that the LGBTQ community does godd for anyone but themselves," he appears to have written. "They just fight to create more of themselves and be accepted when the destroy things.
"Kinda sounds like a virus to me," he added
His profile states that he hails from Meced, California and that he studied Music Education at Eastern Washington University. It is unclear if he is employed.
Smith has been contacted for comment.