Man Arrested Following Investigation into 'Sex for Tuition Fees' Website SponsorAScholar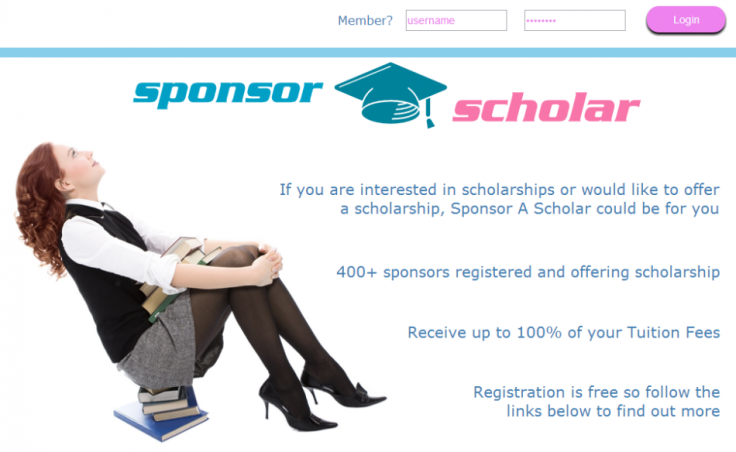 A man has been arrested on suspicion of inciting prostitution for allegedly running a website which offered students up to £15,000 in exchange for sex with strangers.
SponsorAScholar.co.uk gave students the chance to find a male "sponsor" who would pay £5,000 towards their university fees in order to meet them for "discreet adventures".
A man believed to be Mark Lancaster, 39, has been questioned by officers from the Metropolitan Police's Trafficking and Prostitution Unit after being arrested at an address in Milton Keynes.
Lancaster, who had clearance to work on a major Ministry of Defence computer project, has since been released without bail and will return to a London police station in February next year.
The website, which has since been taken down, arranged for 1,400 woman aged between 17 and 24 to meet men who are seeking "discreet adventures" in exchange for a scholarship. The website said students could earn between £5,000 and £15,000 for agreeing to meet these "sponsors".
His arrest followed two undercover investigations by the Independent and Channel 4 News which filmed Lancaster acting as an "assessor", claiming he needed to carry out "quality control" with the undercover female journalist and asking how intimate she was willing to be with any potential "sponsor".
When asked what the "minimum requirement" was, the assessor said: "You see what you're trying to do is attract a certain level of sponsorship, you don't want to go up there saying you're not even going to hold hands type of thing ... because you're not going to attract any interest at all.
"The more you're prepared to do, the more interest you're going to get - obviously the more sponsorship amount you're going to get for that."
During the secret recording by the Independent, the assessor told the undercover reporter she would need to go through a "practical assessment" with him at his flat to prove how intimate she was willing to be with the sponsors.
The reporter posing as a student declined and left, but another student told Channel 4 News she underwent the "practical assessment" and was later told in an email that her application had been unsuccessful, but could re-apply in two months.
DS Alan Clark, who is leading the inquiry, said: "If anyone has information in relation to the man shown in the film or the photographs or on the website itself, please contact us on 0800 783 2589 and we will get back to you in strict confidence."
© Copyright IBTimes 2023. All rights reserved.