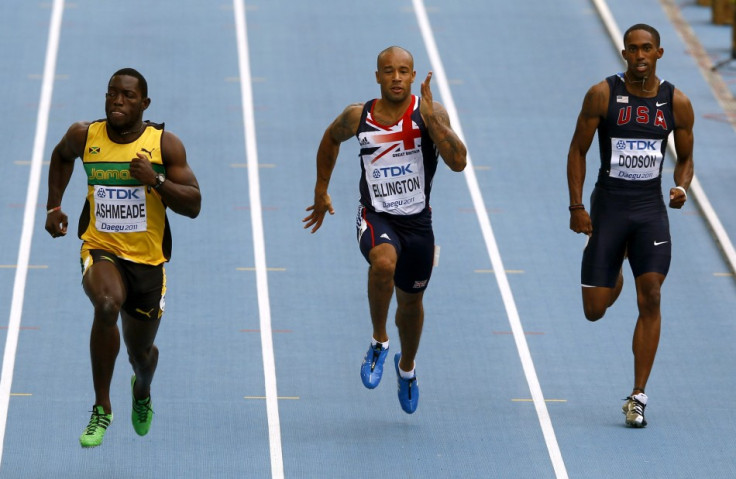 Sprinter James Ellington, who put himself up for auction on eBay, claims a lack of financial support for athletes could weaken Britain's chances at the London 2012 Olympics.
The athlete made the bold move online after failing to secure any major corporate sponsorship deals despite being the third fastest 200 metre runner in the UK.
He put himself up for auction on the shopping site at a reserve price of £30,000 in return for wearing a sponsor's brand on his kit during training and at press events until after the 2012 Olympics end.
Within hours, he hit his target and a bidding war saw his price rise to £32,250 - with five days yet to run until the auction closes.
Ellington, 26, told the International Business Times UK that the response was "amazing" and warned that there are too many British athletes who are at risk of not achieving their true potential.
"There are athletes that I know who could be in the top 20 in the country, or even better, and they aren't even known," he said.
"These are contenders who are just on the brink of making it and could make an impact in 2012, but are struggling without support."
The athlete, who represented Great Britain at the World Athletics Championships this autumn in Daegu, South Korea, receives some funding from the Athletics World Class programme for being in the British relay squad, but still has to work as a part-time coach for under-privileged children to make ends meet.
"The governing body helps, but there's only so much it can do," he added.
"All I keep hearing about is the millions of pounds that are being poured into the London Olympics by companies and I wonder why so few athletes are seeing any of it.
"It seems that the money might not be making it to the right places and some athletes could fall through the cracks," he warned.
"If all of the GB athletes out there got the financial support they needed, then we could very well have a much stronger Olympic team than we already do. We want as many gold medal hopes as we can get."