Spy review: Paul Feig's perfectly balanced comedy caper allows every cast member to get a laugh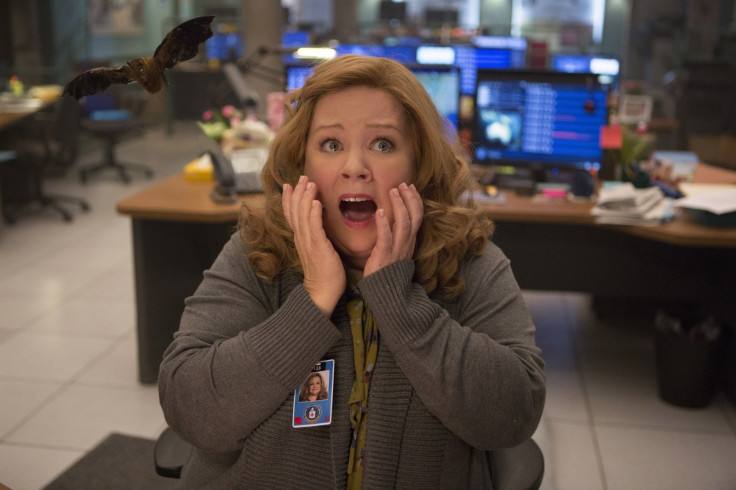 Melissa McCarthy and director Paul Feig first demonstrated that they were a comedy duo to be reckoned with when the hugely successful Bridesmaids was released in 2011. They then reiterated that with the help of Sandra Bullock in 2013's The Heat. Now, with hilarious secret agent caper Spy, the team well and truly establish that they are masters of slapstick on the big-screen.
McCarthy plays Susan Cooper, an unambitious CIA analyst who spends her days in a dingy basement behind a computer, guiding hot-shot agent Bradley Fine (Jude Law) through an earpiece as he embarks on dangerous missions. Despite completing her field training with top honours and her constant dreams of a more exciting life, Cooper remains constrained to her desk chair through both her lack of self-confidence and her over-whelming love of her teammate.
But when Fine is compromised during an assignment to prevent a nuclear weapon from getting into the wrong hands and it is revealed that all of his fellow agents' identities are well-known by the bad guys, Cooper volunteers herself to go and finish off the operation, to avenge Fine, and stop a global disaster from occurring.
Spy employs a similar tone (and plot, for that matter) to films such as Johnny English and Get Smart, depicting a less-than-equipped agent who gets dropped unexpectedly into the world of high octane espionage, but what sets it apart, and more like last year's Kingsman: The Secret Service, is its ability to mix both adult sharp wit, an absolutely farcical storyline and a main character that completely over-shadows all of the gags when it turns out, that they are in fact, a blooming good spy.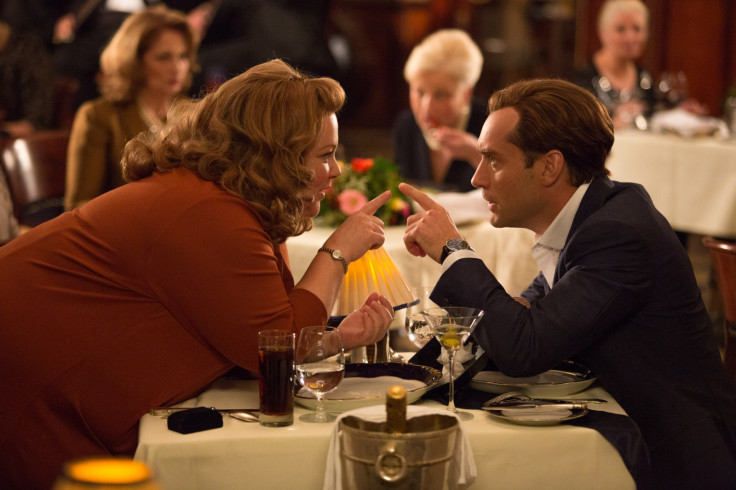 Similarly, often hidden behind the jokes, Spy makes interesting points about women in the workplace and certain stereotypes that can be associated with women of both a particular age and a particular look and even how women in the same work environment can rival one another. Look out for the scene introducing Cooper's glamourous colleague Karen Walker, played by Homeland's Morena Baccarin, in particular.
Writer and director Feig is no stranger to presenting all different kinds of women and his refreshingly honest take in Spy, from the downtrodden and the successful, to the thoughtful and the downright evil women, is great to see.
Throughout, Cooper is subjected to cat-lady jokes, comments about her loving cake a little too much, and frumpy undercover identities that see her miles away from the stylish spy she envisioned herself as when she offered herself up for the task.
From her past roles in the last five years, it's obvious that McCarthy doesn't shy away from offering herself up as the butt of a movie's jokes from time to time, to which Spy is no exception, but it's satisfying to know that this time round, it's not purely gratuitous.
Whilst it's uncertain that these points are necessary in a film as grounded in silliness as this, they are there regardless and it does show a glimmer of real intelligence behind the physical comedy and outrageously rude one-liners. But that's the serious undercurrent that nobody really cares about in a film like this out of the way!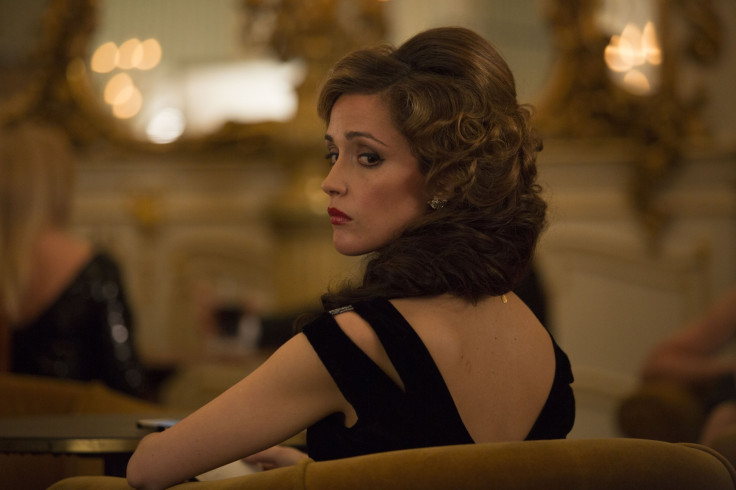 On the surface McCarthy is the star of the film, but her willingness to let her fellow actors shine when an opportunity knocks to give the audience a belly-laugh is clear, and it's the undeniable strength of the supporting cast that makes Spy a strong a film.
Also hailing from Feig's Bridesmaids and departing ever further from her drama-heavy filmography, which saw her in titles such as Damages, Knowing, and Insidious, Rose Byrne proves her comedic chops once again, as hammed-up Bulgarian arms dealer, Rayna Boyanov (whose hair could only rival Marie Antoinette's). Her character, consisting of half delicate aristocrat, half stone-faced killer, is undeniably all villain and her outright rich-bitchiness bounces off of McCarthy's well-intentioned Susan cleverly.
Even though her appearance may be hammed-up, it's her much more subtle, lazy-eyed, unimpressed delivery of some of the film's funniest lines that threatens to steal the show in every scene she shares with McCarthy.
A surprising gem of a cameo throughout Spy is action-star Jason Statham's immeasurably-confident yet totally inept Rick Ford, whose moments on screen see-saw between him insisting to Cooper that, in not-so-polite words, she's going to fluff up the mission, and listing all the completely clichéd and exaggeratedly absurd things he has done in his career as a CIA agent.
Even though his role is fleeting, Law is brilliant as Bond-like Fine, the charismatic yet somewhat oily agent, whilst British comedienne Miranda Hart's Nancy proves a small yet significant role, providing much of the film's heart with threads focussing on the subjects of friendship and the power of moral support.
Finally, Italian spy-turned-lothario, Aldo (who just so happens to have a penchant for larger women), sees Peter Serafinowicz getting a laugh with every single one of his slimy lines.
If this movie is anything to go by, Feig and McCarthy's next collaboration, confirmed to be an all-female Ghostbusters reboot starring fellow Bridesmaids star Kristen Wiig, is sure to be a hilarious hit. However, looking at this, it's just a shame that the rest of Spy's brilliant cast won't also be coming along for the ride.

© Copyright IBTimes 2023. All rights reserved.