Spyro the Dragon remasters with previously cut content rumoured for PS4 release this year
Sources claim the game will be announced in March for a possible September release.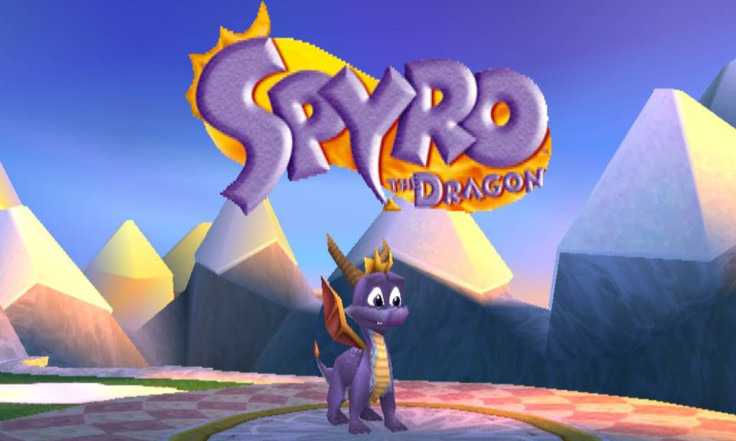 After the enormous success of Crash Bandicoot N. Sane Trilogy last summer, Activision has reportedly been working on a new trilogy of remasters based on Insomniac Games' Spyro the Dragon series for the original PlayStation.
Kotaku reports, citing multiple sources close to the project, that a Spyro trilogy remaster is set to be announced in March ahead of a release date in Q3 2018. One source said the release date might fall in September to coincide with the series' 20th anniversary.
The collection is being developed for Sony's PS4 and PS4 Pro and will remain exclusive to the platform for a year, much like the Crash Trilogy. So expect the Crash and Spyro remasters to appear on other platforms this year and next.
According to the report, the remasters will be as complete as Crash's N. Sane Trilogy, with new assets, art, animations, reworked cinematics and a remastered soundtrack.
The trilogy consists of Spyro the Dragon, Spyro 2: Ripto's Rage and Spyro: Year of the Dragon, which were originally released between 1998 and 2000. Previously unseen content cut from the original games will be included in the remasters as well.
Spyro the Dragon sold nearly five million copies worldwide. Insomniac's Spyro games were 3D platformers in a similar vein to Super Mario 64, Banjo Kazooie and Crash Bandicoot, and were beloved during their turn-of-the-century heyday.
After the original trilogy, the series went multiplatform and Insomniac moved on. Spyro: Enter the Dragonfly and Spyro: A Hero's Tail released in 2002 and 2004 for PS2 and GameCube, and there were a string of games released for GameBoy Advance as well.
After a trilogy of games starring a newly-designed Spyro between 2006 and 2008, the character took a break, returning in 2011 as the star of Activision's toys-to-life series Skylanders, which ended up outgrowing the character in popularity.
Crash Bandicoot N. Sane Trilogy was announced in 2016 and launched in June 2017. It was enormously successful, selling more than 2.5 million copies by September 2017.