It's now 20 years since the Srebrenica massacre − an act of genocide during the Bosnian War in which 8,000 Muslim men and boys lost their lives. But how and why did Europe's worst atrocity since the Second World War take place?
The former republic of Yugoslavia underwent a bloody break-up in the early 1990s. Bosnia became the major battleground in a violent and bitter multi-sided war.
As many as 100,000 people were killed as Bosnian Serb forces carried out an ethnic cleansing campaign of Bosnian Muslims across large parts of the country.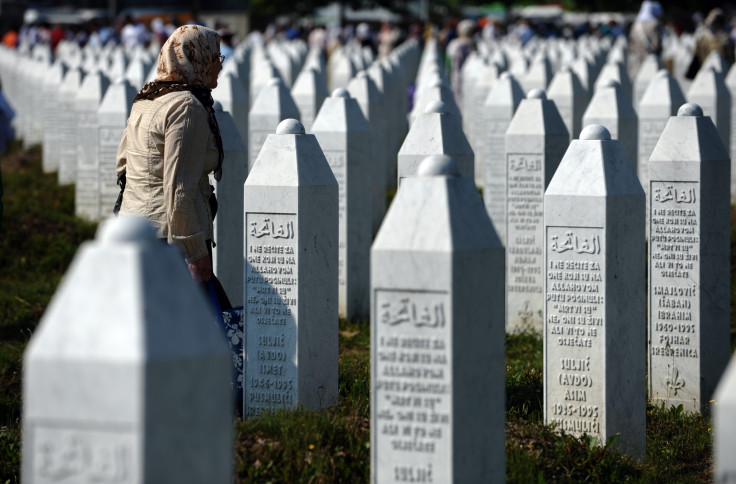 Srebrenica, a town in eastern Bosnia, was declared one of the United Nation's six 'safe havens' for Muslims fleeing the conflict. The town's population swelled to 60,000, but they had little food, water or medical supplies.
On 11 July 1995 Bosnian Serb forces entered Srebrenica. Many women, children and elderly Muslims were put on buses and sent away from the town. The 8,000 men and boys left behind were slaughtered.
For many in the country, it is a wound that is yet to heal. Twenty years after the killings, mass graves are still being found, with the bones of more than 1,000 victims yet to be discovered.
A recent UN resolution to classify the killings as an act of genocide was vetoed by Russia − a move that pleased Serbia, but angered the thousands who lost their loved ones in the tragedy.