Srebrenica Massacre: Anniversary of 1995 Genocide Carried Out by Serb Forces During Bosnian War
From 11 to 13 July 1995, the Bosnian Serb army shot more than 8,000 Muslim men and boys in and around the town of Srebrenica.
The Srebrenica massacre, the worst atrocity in Europe since the Nazi era, was carried out under the command of General Ratko Mladić during the Bosnian war.
The town of Srebrenica in north-eastern Bosnia had been declared a UN "safe zone". However, Serb forces managed to overrun the town, despite the efforts of UN forces, represented by Dutchbat, a 400-strong contingent of Dutch peacekeepers.
By 11 July, up to 25,000 Muslim Bosnian refugees were seeking refuge in a UN compound in Potočari, near Srebrenica. Serb forces allowed the women to travel on buses to Muslim-held territory, but held on to all of the men of military age as well as many boys.
On the nights of 12 and 13 July 1995, they were loaded onto buses or trucks and taken to isolated killing fields for execution. Their bodies were piled into mass graves, making identification of the victims a difficult and lengthy process.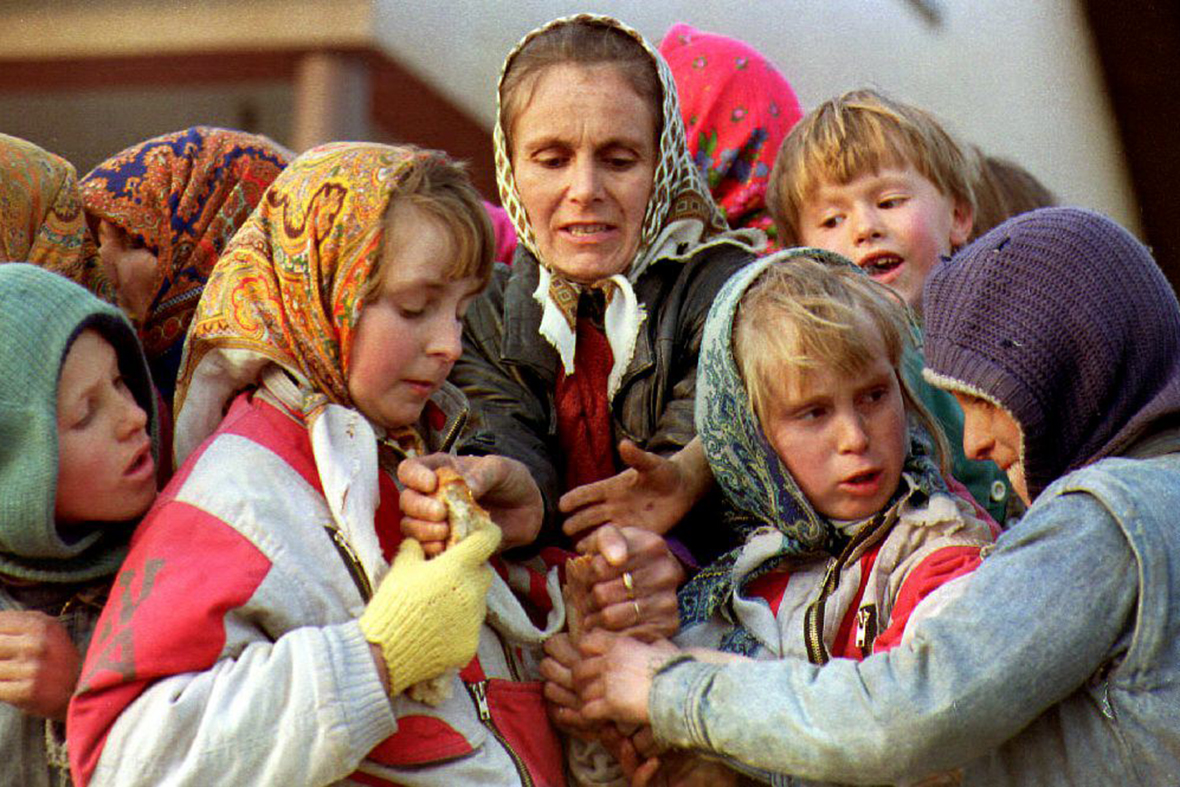 © Copyright IBTimes 2023. All rights reserved.