A huge rescue mission is underway for an estimated 200 families who are missing following landslides in Sri Lanka which was triggered by days of torrential rainfall. The Sri Lankan Red Cross society said hundreds are missing since a massive landslide came down on the Siripura, Pallebage and Elagipitya villages in Aranayake located in the Kegalle District.
At least 13 bodies are reported to have been recovered from the site of the landslide, with around 180 people pulled out from the mud. The search and rescue mission is focusing on the town of Aranayaka, around 60 miles (100km) east of the capital Colombo.
Neville Nanayakkara, director general of the Sri Lanka Red Cross Society, told Reuters the death is expected to rise to the hundreds. "At [a Red Cross meeting], it was revealed that around 300-400 people are feared to have died in the Aranayaka landslide."
At least 32 people have already been killed in the three-day torrential rainfall in the area, with nearly 350,000 people also been displaced, according to the latest figures.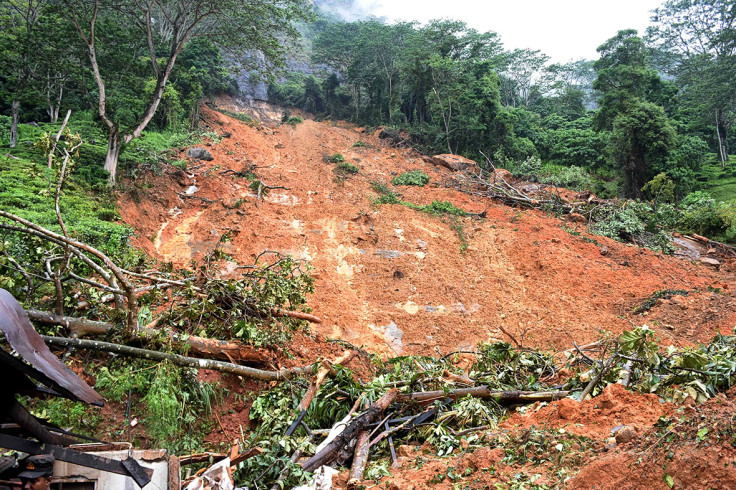 Military spokesman Brig Jayanath Jayaweera told the BBC: "We have deployed more than 300 officers for rescue operations... they have been able to rescue around 150 people last night. They recovered 13 dead bodies this morning." Jayaweera added more than total of 1,140 people who managed to flee the area before the disaster struck are currently being treated for minor injuries at a nearby school and a Buddhist temple.