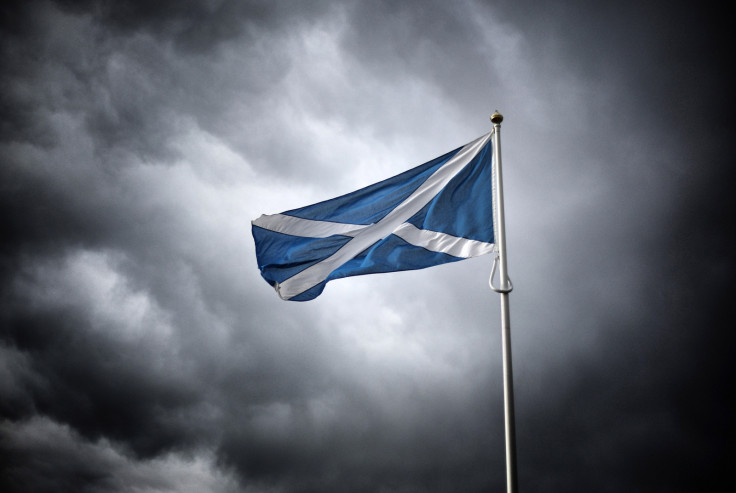 Scotland is celebrating it's national day – St Andrew's Day – which celebrates Scottish culture, food and dance. It is marked by Scottish expats around the world, as well as other countries who share the same patron saint, including Greece, Russia, Romania and Barbados.
Who was Saint Andrew?
Saint Andrew was believed to be a Galilean fisherman and one of the 12 apostles of Jesus. He is believed to have been crucified by order of the Roman governor Aegeas on 30 November 60AD on a diagonal cross – which was subsequently adopted as the national emblem and flag of the Scots.
Andrew was recognised as the official patron saint of Scotland in 1320 at the signing of the Declaration of Arbroath, a declaration of Scottish independence from England in the form of a letter to Pope John XXII.
St Andrews became a popular pilgrimage site in medieval times because of the presence of Andrew's relics in Scotland, including a kneecap and arm bones, although they were destroyed during the Scottish Reformation in the 16th century.
In 1879, the Archbishop of Amalfi gave Andrew's shoulder blade to St Mary's Cathedral in Edinburgh. Pope Paul VI donated further relics in 1969.
What is St Andrew's day?
In 2006, the Scottish Parliament made St Andrew's Day an official bank holiday. Scottish culture is celebrated on the day, including traditional food such as haggis, whisky and traditional ceilidh dancing with bagpipes. More than 40 million people around the world claim Scottish ancestry – so the day is celebrated globally.
In Edinburgh, St Andrew's Day marked the start of the Edinburgh Winter Festivals season, which includes a variety of events around Christmas and Hogmanay – the Scots word for the final day of the year and marks New Year's Eve.
Events will take place across Scotland for St Andrew's Day, including festivals, art installations, dances and whisky tastings. To find an event near you, see Visitscotland.com.