Whenever Mark Brantley is in London he likes to point out to friends that while his home nation is made up of two tiny islands that most Britons will never have heard of, St Kitts and Nevis is forever linked with the legendary British general that sits astride Trafalgar Square.
Lord Nelson met and married his first wife, Frances Fanny Nisbet, in Nevis in 1787. Although the legendary British general would later cause scandal by leaving Nisbet for his mistress Lady Emma Harrison, his time in Nevis is still marked in the island's Horatio Nelson Museum.
It is those links between St Kitts and Nevis and their former colonial overlords Britain that will be the subject of discussion when Prince Harry visits the islands on 23 November. Harry is visiting seven islands as part of his tour of the Caribbean, including Antigua, Barbados and Grenada.
Brantley, foreign affairs and aviation ministry for the federated islands, spoke to IBTimesUK during a recent trip to London. He has been part of a unity government elected in 2015 after 20 years of what he describes as 'one-party rule' in St Kitts and Nevis under former leader Denzil Douglas.
Like many Caribbean islands, St Kitts and Nevis makes its money from tourism and financial services, both of which have taken a beating in recent years: the financial crisis has hit tourist revenues across the world while the offshore finance industry was battered by the Panama Papers scandal.
St Kitts and Nevis was also swept up in the growing controversy over tax havens for its economic citizenship programme, under which wealthy individuals were given a passport in return for investment in the islands. Thousands of Middle East and Chinese citizens paid between US$250,000 and US$1m for a passport that allowed visa-free travel to countries including the US and European nations.
The Caribbean is being asked to cash a cheque that we didn't write. That is our reality.
But in 2013 an Iranian citizen, Alizera Moghadam, tried to enter Canada on a Kittitian passport, leading Canadian authorities to scrap visa free travel for residents of the islands. Then in 2014, the US warned that the citizenship system was being used as a cover for money laundering. It later emerged that St Kitts and Nevis have no idea how many passports it had issued – or where any of the money had gone.
"It was an embarrassment. It was a national disgrace," said Brantley.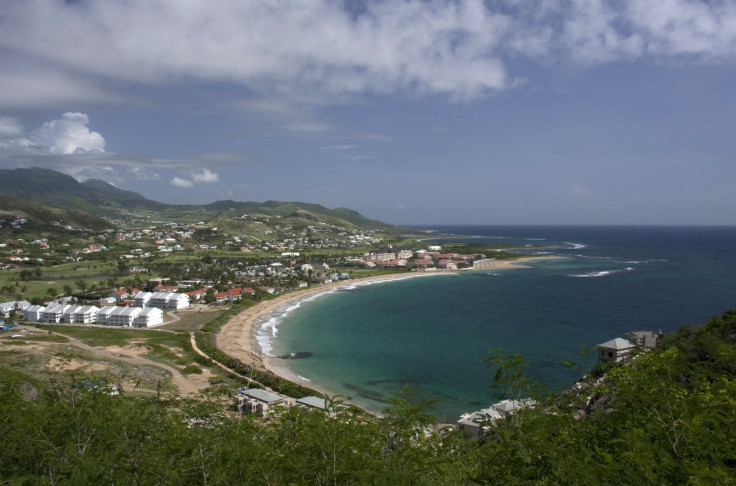 The new government commissioned a report into the trade and recalled 11,000 of its passports. It re-introduced the requirement to have previous names and dates of birth on the documents and banned applications from residents of both Syria and Iran. It also introduced legislation that would allow the government to withdraw passports from new citizens convicted of fraud or other crimes.
"We regret it, as a nation we were ashamed by it, but we have now fixed it. We have been very deliberate in saying to the world that what was is no more," said Brantley.
Another key reform was to figure out where the money from the citizenship programme had gone. That has been the subject of a second report, the results of which are expected later this year: "Prior to Unity the public had no idea how many passports had been issued under the programme. It was all shrouded in secrecy. The fund had no audit or accounting for some years," he said.
READ MORE: New anti-corruption leader of St Kitts and Nevis vows to clean up passport trade for super-rich
But amidst rising criticism of the offshore industry, Brantley is proud that back in 1984 St Kitts and Nevis was the first nation to introduce the citizen by investment (CIB) programme. It has since been adopted by Antigua, Dominica, St Lucia, Bermuda and Grenada as well as Portugal and Cyprus. He is dismissive of the idea that Caribbean nations are selling themselves to the super-rich.
"I don't think people like to hear this, but I don't think it is a coincidence that there are so many Russian oligarchs and billionaires who inhabit London – they are certainly not here for the weather. They have come because policy has been invented to make it attractive to them. The idea, the rationale, remains the same," he said. "We are proud that we pioneered it."
The same goes for the anger that arose over the Panama Papers, the leak of tens of thousands of documents from bank Mossack Fonseca that shone an uncomfortable light on the role of Caribbean nations like St Kitts and Nevis in the offshore industry. Brantley said that in focusing on the private financial affairs of individuals named rather than the leak itself anger was misdirected.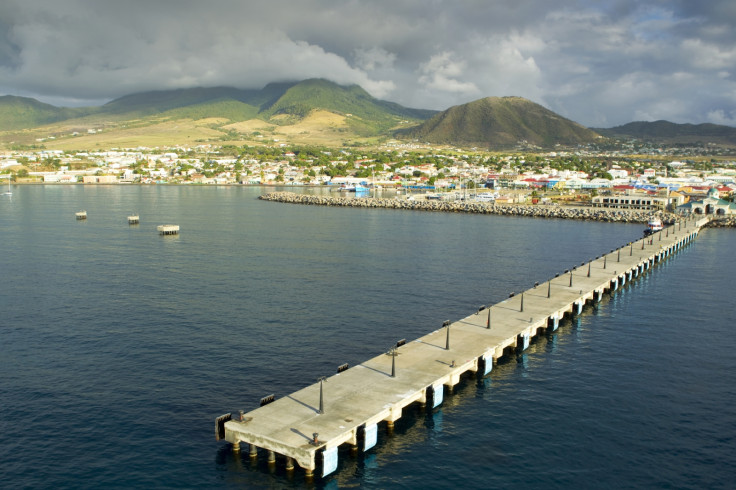 "It represented one of the greatest data breaches and cyber security crimes that we have seen in a very long time," he said. "It sounds absolutely mysterious: but is it illegal? Is it criminal? Has it contravened the law in either the UK or the British Virgin Islands? If the answer to that is no then I am at a loss to understand what the debate is about."
"For me it was ultimately like someone peering into someone else's bedroom [...]. There is a voyeurism about it. I think sadly the world jumped on this idea that it was a treasure trove of information rather than the terrible crime that was done."
St Kitts and Nevis' problems have not only been related to finance. In 2014, the UN listed the country's capital as the most dangerous place on earth after 17 murders were carried out in 2011. As the islands' population is only 50,000, that amounted to a murder rate of 131.6 per 100,000 people. The news prompted the BBC to visit the islands and air a documentary about the violence.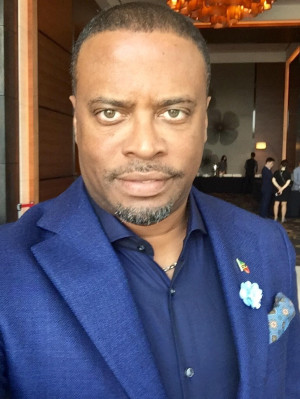 Brantley said that while Team Unity were trying to stem the tide of gang violence that had been allowed to fester under the previous administration with increasing use of CCTV and better engagement with communities in Basseterre, the capital, St Kitts and Nevis' location will always make it a lucrative stop off on the drugs route from South America to the US.
"We are one of a number of stepping stones stretching from Guyana in the south up to Miami in the north. We provide a very convenient route. It is a concern because you have the insatiable appetite for drugs in the United States and in the south they are willing to supply those drugs," he said.
"I have argued that the Caribbean has to be afforded some special consideration because we are caught in the midst of a problem that is not of our making. Just like climate change affects us disproportionately our contribution to climate change is minimal. The Caribbean is being asked to cash a cheque that we didn't write. That is our reality."
Going forward, Brantley is optimistic that Team Unity can hold their coalition together and meet the challenges of being a small fish in a large and stormy pond. He expects economic growth of 5% in the islands in 2016 and puts St Kitts and Nevis as the best performing economy in the English-speaking Caribbean. "We think that is commendable for a small country," he said.
And while the focus on the Caribbean has so often been on corruption, particularly following the high-profile political scandal that has embroiled the Turks and Caicos (where the former premier is currently on trial for corruption), Brantley believes the victory of Team Unity in 2015 demonstrates that St Kitts and Nevis has strong democratic institutions.
"Despite our difficulties in St Kitts and Nevis – and we have had difficulties – after 20 years of one party rule [...] we had a smooth transition of power. When you look around the world, that is something to be proud of. Our democracy did work."