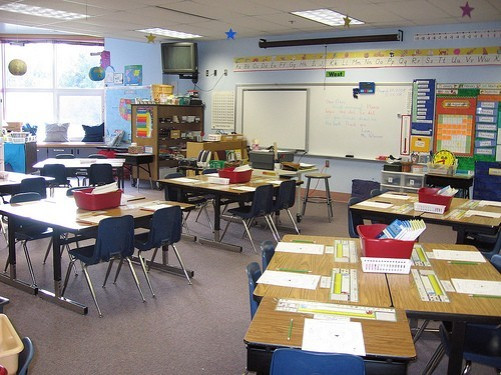 A primary school had to be evacuated after a pupil brought an artillery shell to a class show-and-tell.
Police and an Army bomb squad unit were called to St Margaret's Church of England School in Essex after a year-five student presented the 20cm shell and teachers realised it was an explosive.
According to staff, the shell was immediately taken to a nearby field by a tutor where an inspection found it was not dangerous.
"The Army Bomb Disposal team were contacted and arrived to take away the item, which was deemed not to be any sort of device and posed no danger," an Essex Police spokesperson confirmed.
Despite the false alarm, all of 250 children at the school near Basildon were sent home after the alert.
One boy at the school, Harvey Harris, 10, say he was put in potential danger as it was he and another child who were asked to carry the shell to the school field. A claim the school head teacher, Emma Wigmore, denies.
"A boy brought it in to show the class but no-one really knew what it was and the teachers didn't know what it was either," Harry said.
"More teachers came to look at it before another boy and I were asked to carry it outside and leave it in the field."
His mother, Melissa says she will be investigatign her son's version of events.
The school is said to be "running as normal" in the wake of the scare.
A spokesperson for the school said: "We take the safety and well-being of all students extremely seriously.
"Upon learning that a bomb shell had been brought into school we took the precaution of calling police community support officers and then followed their expert advice."