It seems that everyone has an Irish grandmother or great-grandmother these days so the world can join together as one big happy family on St Patrick's Day to celebrate all things Celtic and imbibe a few pints of Guinness whilst dressed in green, naturally.
Wherever and however you want to celebrate this year, there are plenty of events in and around the capital guaranteed to give you an all-round cultural, musical and alcohol infused experience.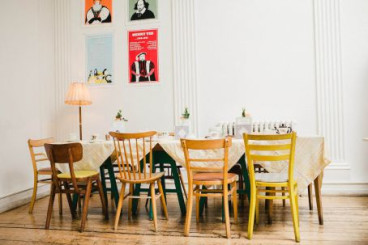 Papier Mache Leprechaun making at Drink, Shop & Do in Kings Cross
If propping up a bar all night isn't for you and you fancy something a little craftier then Drink, Shop & Do has all the answers. All you need to do is turn up, buy a drink and take a seat and there will be paper, glue and all the fun provided for you to make your very own papier mache leprechaun.
Drink, Shop & Do, 9 Caledonian Road,
Kings Cross, N1 9DX
Shamrock shots and dancing for Paddy's Day at Trapeze Bar in Shoreditch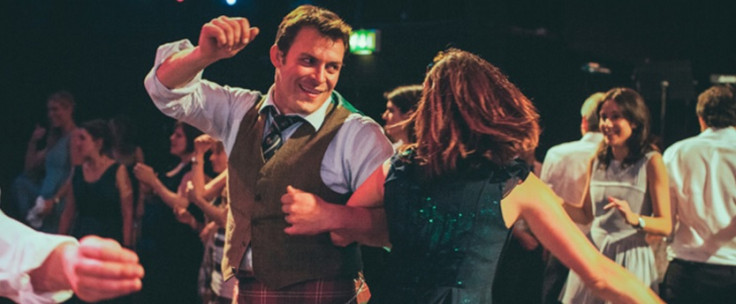 After a successful Burns Night Ceilidh dance, Trapeze Bar are running another raucous night of dancing to celebrate St Patrick's Day. Head over to Shoreditch for some midweek madness in their Basement Club with plenty of Guinness and whisky to keep you going
Tickets are £15.75, 17th March, 7.30-11.00pm
Trapeze Bar , 89 Great Eastern Street, EC2A 3HX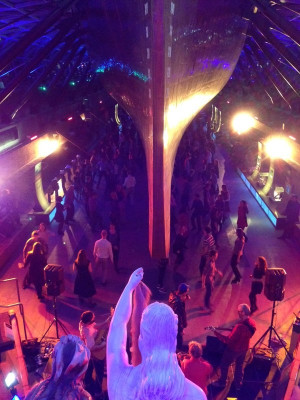 Dance with Cut a Shine Ceilidh Band at The Cutty Sark in Greenwich
The Cutty Sark has been running events under the impressive clipper ship for a while and the St Patrick's dance is going to be full of throwing shapes, exploring and no doubt drinking. You can join in with the traditional Ceili band 'Cut a Shine' who will be performing under the hull as well as look around the ship.
Tickets are £25 | £20: students, 19 March | 19.00–22.45, Age: 18+, Tickets include a free shot of Cutty Sark whisky
Cutty Sark, King William Walk, SE10 9HT
Discuss Ireland and its Identity through poetry at King's Place in Kings Cross

Ireland is famous for its incredible output of literary talent and this is a tradition that still thrives today. Poet Ian McMillan has gathered a host of fantastic contemporary Irish poets together to explore themes in Irish poetry and consider the legacy of the country.
Tickets are £9.50, Mon14th March, 7pm
Kings Place, 90 York Way, N1 9AG

Sample some Pre St Patrick's Whisky at The Gallery in West Hampstead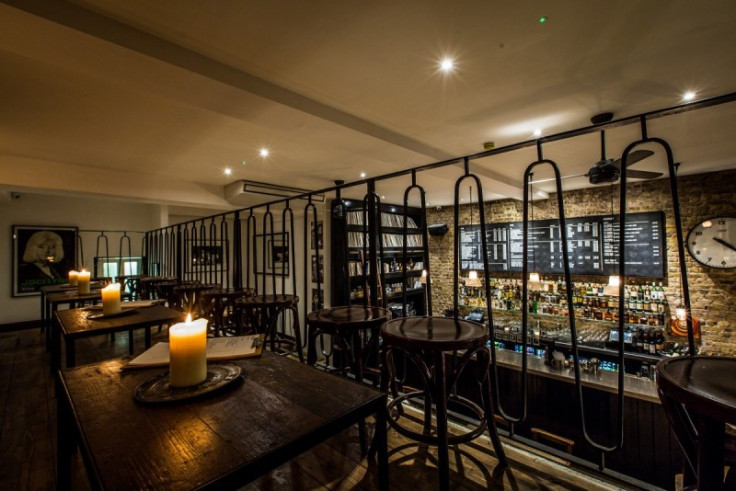 For a refined way to ease yourself into the Paddy's Day conviviality, The Gallery in West Hampstead is perfect. The Whisky 101 on the 16th March is the perfect opportunity to sample some incredible Irish whiskeys at your own pace before the madness begins on the 17th.
The Gallery's whiskey enthusiast and manager Daniel Pavey will be joined by Dominic Tait representing The Dubliner and The Liberties whiskey brands. Each sample will be paired with a canape for a full culinary treat.
Tickets are £15 that includes 3 whiskeys, 3 beer samples and canapés,Wednesday 16th March 2016 from 7-9pm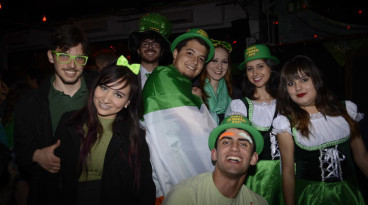 Wander around Shoreditch on a Paddy's Day pub crawl in Shoreditch
This is the ideal event for students and tourists who want to sample a whole lot of bars in one go. Join organiser Jordan on a tour of Shoreditch taking in as many bars as possible. Ticket price includes entry to 4/5 bars and clubs, free shot at each venue and St Patrick's party wears so you will be sorted for the night.
Tickets are £15, Fri 11 March - Sat 19th
Starts from 7.30 but subject to change depending on the day booked.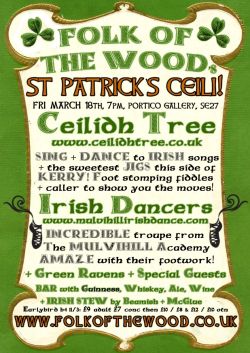 Join in with a Traditional Ceilidh with Folks of the Wood in Norwood
Join in with a full night of traditional Ceili dancing with Folk Of The Woods, with maximum craic guaranteed.
As well as three sets of dances there will also be performances from an Irish dance troupe from the Mulvihill Academy Of Irish Dance and more than enough Guinness, whisky and ale but a good Irish stew on the go to keep you dancing.
The Portico Gallery, 23a Knights Hill, SE27 0HS.