London doesn't have an abundance of Hawaiian restaurants (there are maybe two) so it's not surprising that poke (pronounced: poh-kay) isn't yet part of our foodie lexicon. But that's looking set to change.
For the as-yet uninitiated, poke is a Hawaiian salad dish generally using raw fish – it's been called a sushi salad by some for obvious reasons – usually tuna or salmon, cut into cubes and marinated in a soy sauce dressing. It's gluten and dairy free, and comes in vegan varieties for those who prefer that.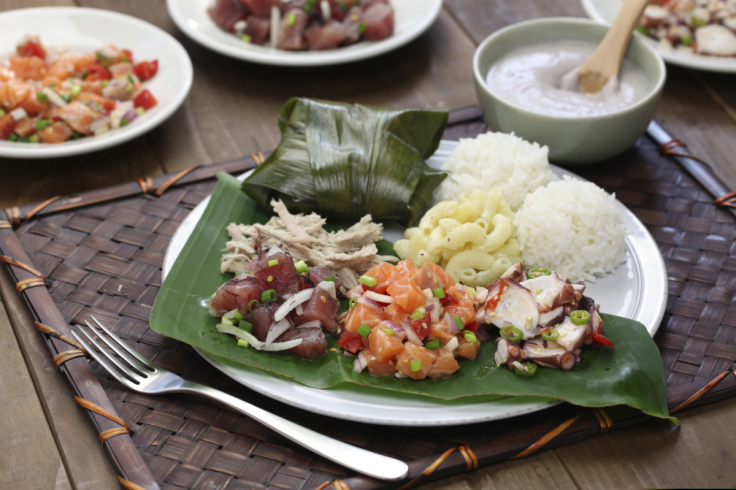 While the UK has barely touched the salty fish cubes on its plate, big cities in America are already hopping on the Hawaiian trend in a big way – with New York Magazine even asking whether fish supplies could keep up with the new demand brought by a burgeoning poke industry.
One experience London has had of poke is the Eat Poke pop-up that's been travelling around with the Kerb street-food community – their smaller dishes are bit closer to the Hawaiian style, where poke is casual dish rather than a full meal, and similarly served in Dalston's Hawaiian style bar and restaurant, Pond.
But poke isn't about to just become an annoying thing foodie people boast about finding great-little-places for, it's skipping that step and going straight to mainstream – at Pret a Manger. Pret are set to launch a new poke salad in April, the Mushroom and Avocado Sushi Salad which will include marinated mushrooms, avocado, rice, pickled cabbage and poke dressing.
A food developer at Pret, Hannah Dolan, said: "It's easy to see why the Hawaiian poke salads are getting so much attention in the build up to spring – the dish is bright, fresh and vibrant. We can't wait to launch our version of Poke Salad soon, which is based on marinated mushrooms rather than fish or seafood, with rice, pickled cabbage and avocado. We're sure it will be a big hit with Pret customers."