St Patrick's Day: Guinness Snub New York Parade Over Gay Rights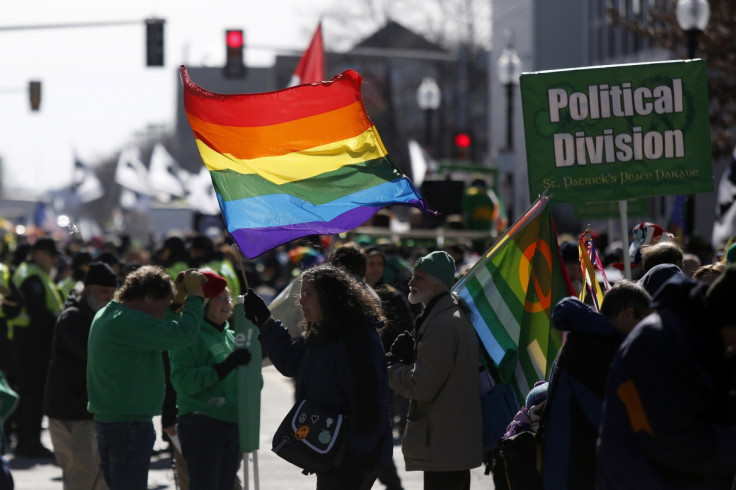 Irish brewer Guinness has pulled out of New York's annual St Patrick's Day parade over an infringement of gay rights.
Both New York City and Boston parades have been criticised for not allowing gay and lesbian activists to be part of the parade. In Boston the city's mayor Marty Walsh refused to attend his city's parade over the issue.
New York Mayor Bill de Blasio said last week that he would not partake in Monday's march for the same reason.
Guinness's parent company Diageo released a statement saying: "Guinness has a strong history of supporting diversity and being an advocate for equality for all. We were hopeful that the policy of exclusion would be reversed for this year's parade.
"As this has not come to pass, Guinness has withdrawn its participation. We will continue to work with community leaders to ensure that future parades have an inclusionary policy."
The loss of Guinness as a sponsor is clearly a huge blow for any St Patrick's Day parade.
Fellow beer companies Boston Beer and Heineken also dropped their sponsorship of the parades in Boston and New York City respectively.
Back in Boston, Irish-American Mayor Marty Walsh said: "So much of our Irish history has been shaped by the fight against oppression. As mayor of the city of Boston, I have to do my best to ensure that all Bostonians are free to participate fully in the civic life of our city.
"Unfortunately, this year, the parties were not able to come to an understanding that would have made that possible."
All this comes despite the two cities being among the most liberal-leaning cities in the United States. Boston legalised gay marriage in 2003, while in New York it became legal in 2011.
In New York, the St Patrick's Day parade is organised by the Ancient Order of the Hibernians, while in Boston it is run by conservative group the Allied War Veteran's Council.
© Copyright IBTimes 2023. All rights reserved.