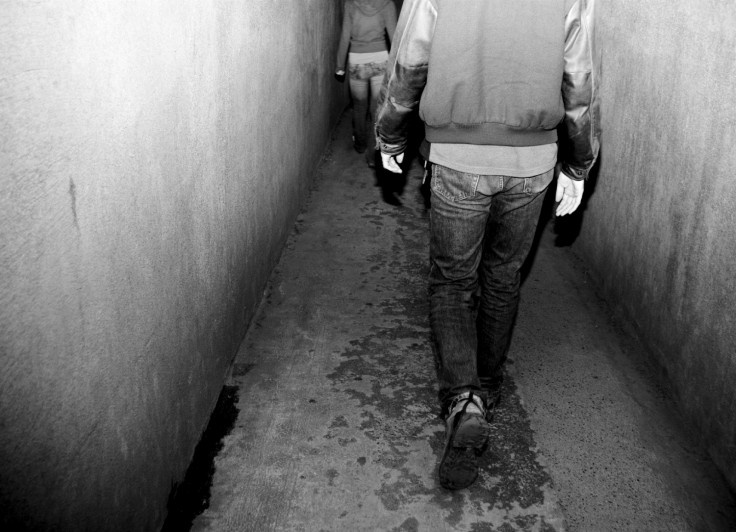 Rachel was 19 when she met her stalker. Over nine months, she was sent thousands of text messages, endless letters and was followed to her work and home. The effect on her life and mental health was devastating.
"I'm a lot more unsure of myself now, especially when it comes to meeting new people," she tells IBTimes UK. "I still get very nervous when I am walking alone at night, and when stalking comes up in a conversation, I feel that people think I'm overreacting."
"I don't tend to have many friends any more, whereas before this happened, I was quite an outgoing person."
Up to two million people in England and Wales are stalked every year, yet only 1% of cases reported to the police results in a criminal prosecution. The majority of victims are women – and one in five will experience stalking in their lifetime. Rachel, like so many others, suffered in silence.
Her ordeal began when she returned to Derby, where she worked in a local pub while at university. "I was walking home from the train station when I bumped into one of the regulars," Rachel, now 29, says. "He told me everyone I worked with and some of the customers were planning a 'welcome back' night out for all of the students. He wanted to text me with details to make sure I could make it. He managed to convince me to give him my number."
After several months of seemingly ordinary messages, he began to ask about her sex life. The texts quickly became abusive. "I would get called a slut, slag or whore and then the messages would quickly twist back to being nice again," Rachel says. When she changed her number, he started leaving her letters at work.
"These usually spanned two A4 sheets of paper and would have the same tone," she says. "Name calling, but then turning into niceties. I used to feel dread when coming into work in case there was a letter waiting."
In 2012, legislation was tightened and stalking was made a criminal offence. Prior to the introduction of two new offences, those accused of stalking were prosecuted under harassment laws – but only when their actions were seen to cause a fear of violence. Now, new offenders under the Protection of Freedoms Act mean charges can be brought when the behaviour of alleged stalkers causes serious alarm or distress. Currently, however, there are still no sentencing guidelines.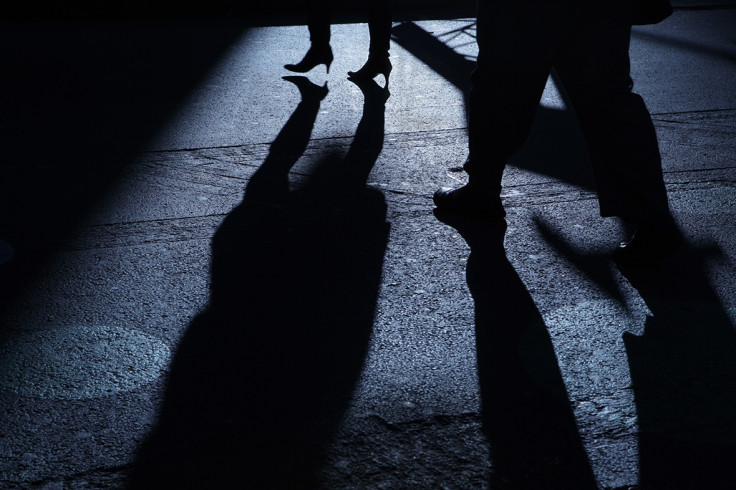 When Rachel's stalker got hold of her new number, the messages turned graphic. She received texts, calls, letters and presents. When her stalker found out it was her mother's birthday, he left a card – along with another disturbing letter – in her bag. "I got really upset about it, although I didn't want to worry my mum and dad about it at the time. I just buried my head in the sand about how alarming it all was."
One evening, Rachel realised she was being followed. "After work I realised one of my colleagues had forgotten her glasses. I walked across the city centre to meet her and give them to her and noticed he was following me. He stayed hidden for most of the ten minute walk. This frightened me, and it was at this point where I faced facts and realised that this was not normal behaviour and that he might actually hurt me."
Rachel reported the incident to her boss and was given a rape alarm, but nothing was done to help. She was told she had to serve her stalker at the bar no matter how uncomfortable it made her. When she trained to work in the kitchen to avoid doing bar shifts alone, letters began to appear in the pub kitchens, accusing her of having affairs with the chef and manager.
The stalker turned up at Rachel's home a month later. He had found her address on a wage slip. "I had gone through 15 mobile numbers since he started stalking me, so he was resourceful," she says. "I used to have to hide from him. He would stand out there for hours at a time, calling my mobile and shouting through the letterbox."
"The whole situation of following me around, endless letters, and coming into the pub when I was alone had worn me down. I loved most of my job, but I felt unsupported by my manager about the whole situation." When Rachel was working one night, she caught her stalker taking pictures of her.
"He was stood at the other end of the bar as I was stacking the glass washer," she recalls. "I turned around and he had his phone out and was taking pictures. I told him to delete them or I would call the police. He actually had the audacity to look shocked."
"I went outside and cried. I was so angry, I felt violated. One of the girls said afterwards that she could see him deleting pictures of me, I just hope that he deleted them all." Shortly after the incident, Rachel got a new job and moved house.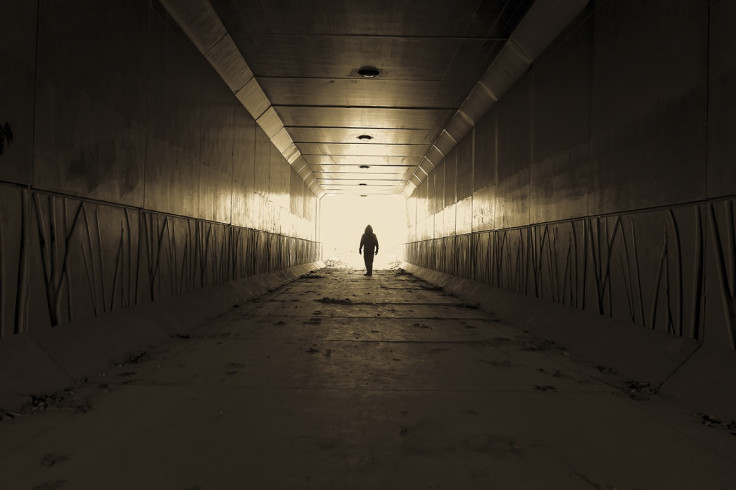 Although the last message she received from him was on Facebook two years ago, the trauma remains. "I was scared that he would attack me, I felt I was constantly watching over my shoulder for people following me," Rachel says. "I find it very hard to trust anyone, and I still get very nervous when I am walking alone, especially at night time. I don't go out as much anymore, just in case I bump into him."
Rachel's story is not an isolated incident. According to the Crime Survey of England and Wales, 700,000 women are stalked every year, although the number is likely to be much higher. There are still no official percentages on those cyberstalked.
Stalking is a long-term pattern of intrusive and persistent behaviour that engenders fear, says Laura Richards, founder and chief executive of Paladin, the National Stalking Advocacy Service. On National Stalking Awareness Week, 20 to 24 April, Richards is hoping to promote a better understanding of the consequences of stalking.
"Stalking is life changing and many victims live in psychological terror, looking over their shoulder, never knowing what will happen next," she explains. "Many lose jobs, relationships and friends. It can lead to significant financial and social loss. The physical and emotional effects can be significant leading to anxiety, sleep disturbances, anger, distrust, eating disorders, self-harm and post-traumatic stress disorder which is often severe and long lasting."
Yet stalking continues to be trivialised by many, who blur the line between romance and abuse. "We need to treat stalking with the seriousness it deserves. It is a crime that is insidious and terrifying," Richards says. "National Stalking Awareness is sadly still very much needed as many still do not understand it, joke about it or see it as romantic. This needs to stop. It is a crime that has a huge psychological impact on the victim and some may be seriously harmed or killed."
"Stalkers frequently threaten their victims directly or indirectly and threats have been found to be strong predictors of future violence," she says. "It is about fixation and obsession. Stalkers steal lives and take lives."
Names have been changed to protect the victim's identity.