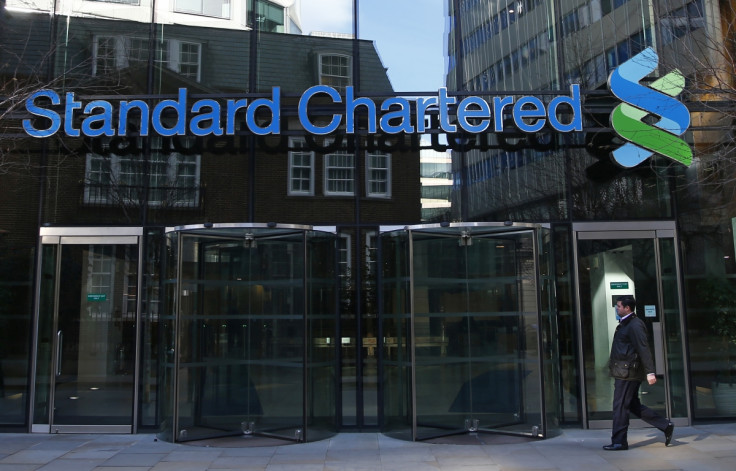 Asia-focussed Standard Chartered is to cut around 15,000 jobs by in the next three years and plans to raise $5.1bn (£3.3bn €4.6bn) after announcing a "disappointing" third quarter loss.
Pledging savings of $2.9bn (£1.87bn €2.62bn) by 2018, the Asia focused UK bank said they planned to create a "lean, focused and well capitalised" group.
"The business environment in our markets remains challenging and our recent performance is disappointing," said Bill Winters, Group Chief Executive, after the bank reported a third quarter operating loss of $139m (£90 €126m) for the three months to September - the first quarterly loss in at least 15 years.
That figure compared with a profit of $1.5bn (£97m €1.36bn) a year earlier.
The London based lender is reeling from turmoil in the Chinese economy said income from corporate and institutional clients in the third quarter of $2.1 billion (£1.36 €1.9bn) was down 18 per cent year on year.
Income from Private Banking Clients was also down 15 per cent as was income from retail clients, down 16 per cent.
But Mr Winters who replaced Peter Sands as Standard Chartered's chief executive in June this year added that they are positioning the group "for improved return on equity on a strengthened capital base.
"We will execute as quickly as possible to get through this transition phase, start delivering improved performance, and ensure our people are focused on providing value to our clients across Asia, Africa and the Middle East," he said.
Standard Chartered has around 86,000 employees and will lose almost one sixth of its workforce "on gross basis," the bank said in a statement.
They said they will invest $3bn (£1.94bn €1.36bn) " into the Group's technology infrastructure, and into strategic opportunities where we have, or will create, a competitive advantage."
Standard Chartered has already shed some businesses, in Hong Kong, China and Korea, to help improve its capital position.
Temasek, Singapore's state investor and Standard Chartered's largest shareholder, supported the share sale, the bank said.