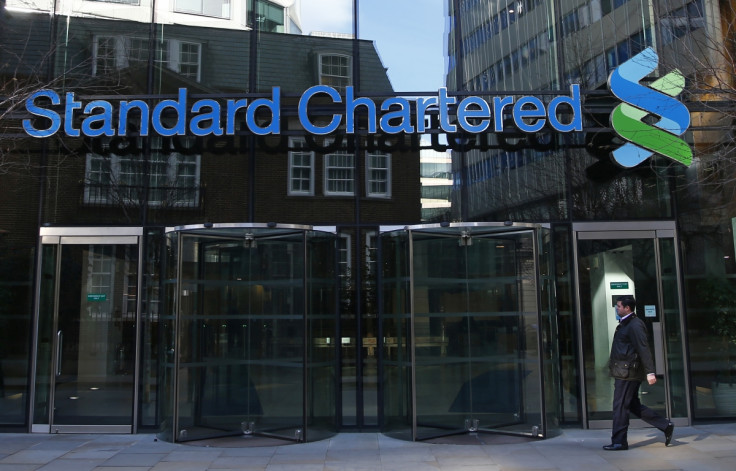 Standard Chartered is in talks with bankers on a possible capital raising exercise. The struggling bank is believed to be targeting to raise at least $4bn (£2.6bn, €3.6bn).
Even though discussions have taken place, a decision on a possible share sale is yet to be taken. The company requires close to $8bn to maintain operations and planned growth, according to Bloomberg. Some analysts, however believe the bank needs more money, possibly $10bn.
Standard Chartered, which is listed on both the London Stock Exchange and the Hong Kong Stock Exchange, saw its share price dip 3.09% or HK$2.70 to HK$84.60 in midday trading in Hong Kong on the news. In London, Standard Chartered's shares closed 3.8% on 29 October. For the year, the stock is down about 25%
The bank's CEO Bill Winters, who took over the reins in June 2015, said in August that he had no intention to raise capital immediately and will take a decision after the Bank of England publishes the results of its stress tests on 1 December.
The London-based lender generates a majority of its revenues from Asia and has been negatively affected by the slowdown in China and the fall in commodity prices. For the last two years, Standard Chartered has witnessed a slide in profits and has come under pressure from investors leading to the exit of CEO Peter Sands.
Earlier in October, the bank reportedly considered doing away with a quarter of its senior staff, causing about 1,000 job cuts worldwide. Also, Standard Chartered said it will close its equity derivatives and convertible bonds verticals. All these are in line with Winters's strategy to turn around the company's performance by exiting non-core businesses.
Winters, who has pledged to reduce the bank's risk-weighted assets by about $30bn by 2016, has slashed dividends by half, creating $1bn in savings.