Paramount Pictures has released the official trailer for its upcoming movie Star Trek Beyond. The Enterprise crew returns with Captain Kirk and Spock to embark on a new adventure.
In the 1.3 minutes footage, director Justin Lin, best known for the Fast and Furious series, has managed to give fans some impressive motorcycle stunts. The plot appears to deal with the destruction of the USS Enterprise and a mass evacuation. The only face missing from the trailer is Idris Elba, who is pegged to play the main villain.
The footage opens with Beastie Boys' Sabotage score playing in the background as Scotty compliments Kirk for his excellent music taste. Things take a grim turn immediately as Kirk says: "We got no ship, no crew. How are we going to get out of this one?" But Spock replies: "We will find hope in the impossible."
Lin previously teased to Deadline that he plans to bring a lot of "new and fresh" material to the franchise. "The Klingons, Romulans and other species are great, but it's time to go further. It has been fun to focus on creating whole new worlds and species," the director revealed.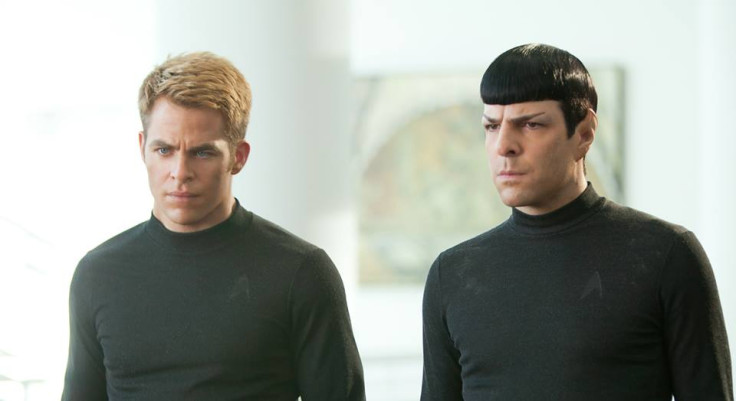 The movie will explore deeper into the Star Trek universe, according to Lin. "As great as JJ's films were, there's still a lot to be mined from these characters. They haven't really gone on their five-year mission, so what we experienced in the TV show hasn't been touched on yet."
"That sets up an opportunity for exploration and the deeper you go, the more you are examining humanity. Those are the things that I absorbed as a kid and hope to tap into and embrace and celebrate," the director shared.
Star Trek Beyond will feature the return of Chris Pine as captain Kirk, Zachary Quinto as Spock, Zoe Saldana as Uhura, Karl Urban as Dr Leonard McCoy aka Bones, Simon Pegg as Scotty, Anton Yelchin as Chekov and John Cho as Sulu. It will also feature Elba, Sofia Boutella and Joe Taslim in new roles. The movie will hit theatres on 22 July 2016.