So far, the trailers for upcoming sci-fi sequel Star Trek Beyond have been heavy on music – with the first featuring Beastie Boy's Sabotage – the second went back to the reboot film's basics with an orchestral score. Now the third, and final, sneak peek, has landed and not only does it boast new footage but Rihanna's brand new song Sledgehammer too.
Like others, the clip starts with Chris Pine's Captain James T. Kirk reminiscing about his father "[joining] Starfleet because he believed in it" whereas he simply joined the intergalactic exploration due to a dare. Karl Urban's Bones then reassures his crew leader: "You joined to see if you could live up to him. You spent all this time tryin' to be your dad, and now you're wondering, what it means to be you..."
Safe to say, Kirk might be stepping out from under his father's shadow in this hotly-anticipated instalment.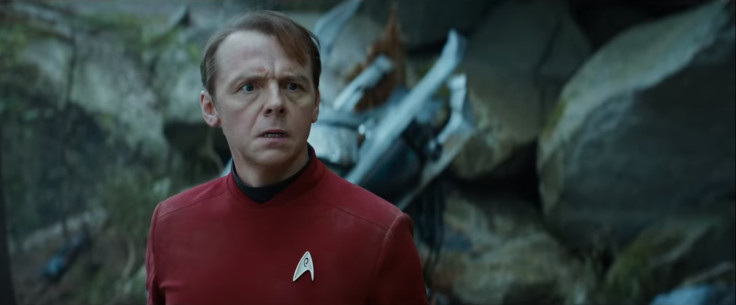 As with any Star Trek trailer, explosions, deep-space missions and glimpses of the USS Enterprise a blaze ensue in the short video and of course, fans are giving another taster of Idris Elba's villain Krall – leader of the Swarm, who outwardly opposes the Federation's involvement in the wider galaxies and their peacekeeping philosophy. Sofia Boutella's Jaylah also pops up.
Interestingly, Pine's Kirk is heard saying, "I know this isn't the last of my crew. But this is my last report as the Captain of the Starship Enterprise." As Rihanna sings the lyrics: "I'm bracing for the pain and I am letting go. I gathered all my strength and I found myself whole," – emotional stuff.
The trailer's touching tone certainly ties in with past movies in the reboot franchise as well as an aspect that actor star Zoe Saldana elaborated on to Collider back in May. "There's a humanity now here," she told the publication. "Not to say that it wasn't there before, because JJ [Abrams] is the one writer that was known to sort of melt the ice-cold sterilization of action movies. So JJ did that with Star Trek. And by him setting that tone, co-writer Simon [Pegg] was able to pick up from where sort of JJ left off."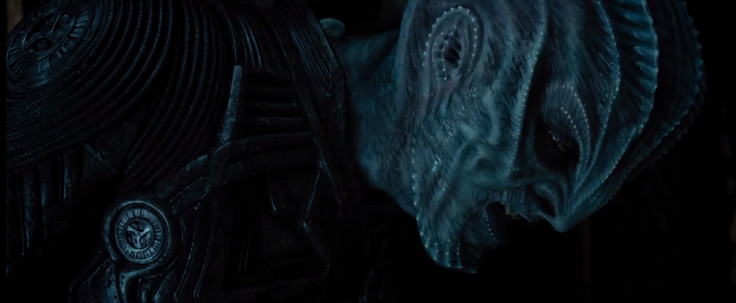 Directed by Justin Lin and produced by Abrams, Star Trek Beyond beams into UK and US cinemas on 22 July 2016.
For more entertainment news follow A-List on Twitter @Alistinsider