Newcomer Daisy Ridley has been cut from upcoming British comedy The Inbetweeners 2 despite being cast as one of the leads of JJ Abrams' Star Wars: Episode VII.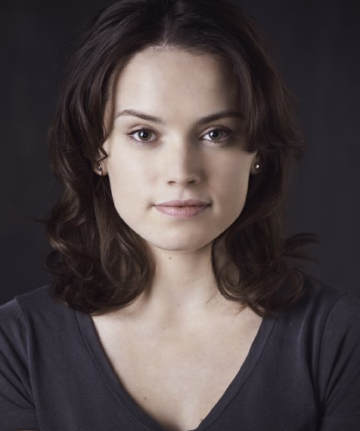 Yahoo! Movies UK spoke to Inbetweeners creator, and the film's co-director, Iain Morris who explained the decision.
"She [was] in the opening of the film," he explained. "We re-shot the opening because the script didn't work. We desperately wanted Daisy to come back and do it because she's brilliant, really funny. But by that point she was doing Star Wars."
"She wasn't available because of Star Wars contractual commitments," added Damon Beesley, the film's other director. "She wanted to do it... She's brilliant and she'll be a huge star."
Ridley was cast in the gross-out comedy before she was cast in Disney and LucasFilm's sci-fi behemoth.
She will star alongside fellow Brit John Boyega, and joins other series newcomers Adam Driver, Lupita Nyong'o, Oscar Isaac, Andy Serkis, Domhnall Gleeson and Max von Sydow. Returning actors Harrison Ford, Mark Hamill, Carrie Fisher, Anthony Daniels, Kenny Baker and Peter Mayhew will also star.
Yahoo also asked the directors whether they'd like to direct one of the Star Wars spin-off movies: "It would be amazing," said Morris. "It would be [The] Odd Couple with a wookiee and Boba Fett. And Boba Fett's like, 'I hate Wookiees!'"
The Inbetweeners 2 is out 6 August 2014.