Today is none other than Star Wars Day (4 May), a date which ties in with one of the most famous lines in the space opera series: "May the force be with you."
Unsurprisingly, fans in their droves have already taken to social media to share their enthusiasm over George Lucas' hugely popular movies with many paying tribute to the late Carrie Fisher, who famously portrayed Princess Leia in four of the eight films.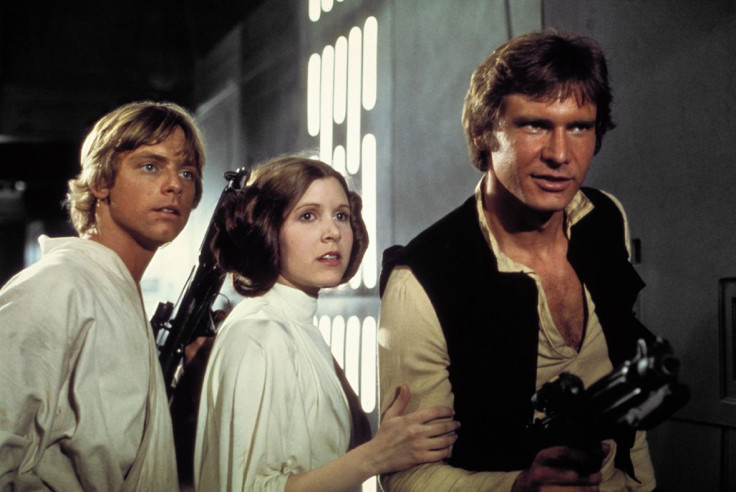 One Twitter user touchingly wrote: "Even as a #StarWars fanatic, I find #MayTheFourthBeWithYou a bit silly, however I do feel like tomorrow should be dedicated 2 #CarrieFisher" while another urged, "Celebrate Star Wars Day by remembering who we have lost that mean so much to Star Wars, Carrie Fisher will be forever missed."
Others posted the video shown at Star Wars Celebration earlier this year, honouring both Fisher's work in the franchise and her life. Some even created special illustrations to commemorate her career.
Elsewhere, the hashtag '#NoLukeIAmYour___' started trending on Twitter in the early morning in the UK, encouraging fans of the franchise to fill in the blank which would usually be occupied by the word 'father'. (Sorry, can't blame us for spoilers, the movie has been out for almost 40 years). Some of the outcomes were particularly amusing...
Mark Hamill, who plays Luke Skywalker, even got involved. The 65-year-old took the opportunity to remind people what else 4 May stood for other than merely being Star Wars Day, such as Margaret Thatcher becoming the first female Prime Minister back in 1979 and actor Will Arnett's birthday...
Talk show host Jimmy Fallon was so keen to celebrate Star Wars Day, he got in on the action a day early. During 3 May's episode of The Tonight Show, the host re-edited clips from the first eight films in the franchise at the behest of a fan. "I love Star Wars," their note read. "I also love the song All Star by Smash Mouth." The result is quite something...
And if that's not enough, TalkTalk TV has revealed how the eight films compare to each other when it comes to fan favourites to celebrate the special day. Star Wars: Episode VII – The Force Awakens is currently in the top spot, with Rogue One (which was only released in December 2016) coming in at second place.
The film that started it all, Episode IV – A New Hope, was labelled the third most popular while Episode V – The Empire Strikes Back is fourth. Episode VI – Return of the Jedi is in fifth, Episode I –The Phantom Menace takes sixth place, Episode III – Revenge of the Sith in seventh and Episode II – Attack of the Clones comes in last.