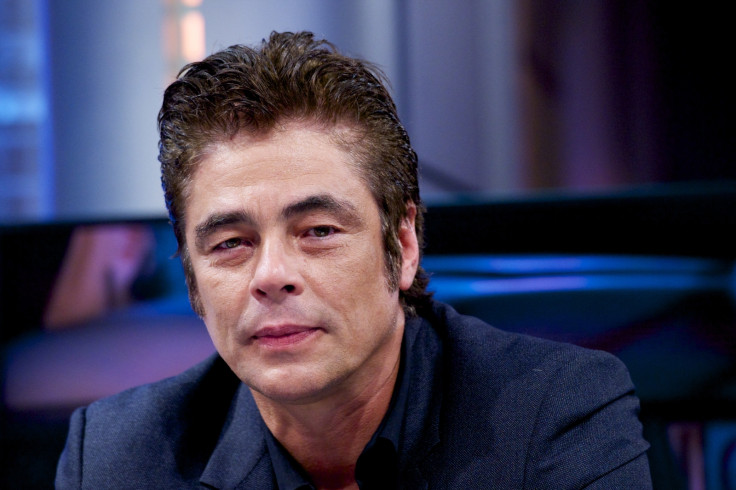 It has been rumoured for weeks that Benicio Del Toro will feature in Star Wars: Episode VIII, and now it looks like fans can finally get excited as the 48-year-old Oscar-winner has officially revealed that he will be playing the villain in the forthcoming eighth film.
In an interview with Spanish news outlet Rac 1, the Savages star said: "Star Wars is coming up, we will see how that turns out," when the radio station asked him how his schedule was looking for the near future. "I think we start shooting in March," he continued. "The thing is, they don't let me talk too much about it. I'm like the villain. But we'll see." His vague response as to whether he will be the movie's sole villain has sparked up even more rumours suggesting that there may be a group of bad guys within the picture.
Whether it was an unplanned slip or whether he was given the go-ahead to strategically unveil the casting by the studio bosses is unknown but typically, details surrounding the Disney/Lucasfilm instalments have remained top secret, despite all of the speculation surrounding them often hitting the nail on the head when it comes to the upcoming projects. So Del Toro may have just landed himself in hot water with the definitive confirmation if his reveal falls more into the latter.
The extreme privacy guidelines are understandable given how eagerly-anticipated the films are, as well as there being a significant amount of time before they are actually released. Episode VII: The Force Awakens isn't even hitting cinemas until December 2015, therefore Episode VIII will not reach the big screen until the following year. The movie will be directed by Looper's Rian Johnson and will see Del Toro acting alongside Oscar Isaac.
Officially signing on for Star Wars means that Del Toro could soon be a part of two huge successful fantasy franchises simultaneously. He previously starred as The Collector in the 2014 film Guardians Of The Galaxy and while Marvel has suggested that his character might not pop up in the direct sequel, studioheads have hinted that there could be a place for him to reprise his role, somewhere else within the Marvel Cinematic Universe.
Meanwhile, he will next be seen in Cannes Film Festival favourite Sicario, opposite Jon Bernthal, Josh Brolin and Emily Blunt. The film, which follows FBI agent Kate Macer as she is enlisted by a government task force to help thwart the escalating war against drugs on the Mexican/US border, will open in October.