Even though it's only a few months from release, one of the stars of upcoming Kung Fu Panda 3 is being replaced, with another A-lister set to step in. Oscar-nominated Kate Hudson is taking over from Pitch Perfect actress Rebel Wilson, who had voiced the character Mei Mei.
As told by The Hollywood Reporter, an extension to the production schedule led to a clash with Wilson's other commitments. Hudson is expected to take part in new recording sessions, with the animation team altering some of the footage to better suit her style.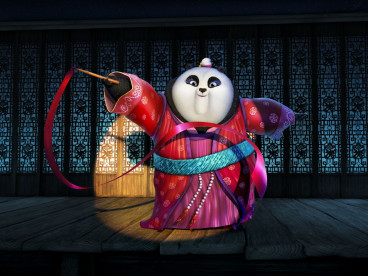 The third instalment in the DreamWorks franchise, Kung Fu Panda 3 sees main character Po (Jack Black) seek out his long-lost biological father Li Shan (Breaking Bad's Bryan Cranston). According to the movie summary, Mei Mei features as love interest for the rotund black-and-white hero, Po. She has been promised to him in an arranged marriage by Po's reunited family.
It's not all happily-ever-after for Po, however, as villain Kai begins wiping out every kung fu master as he cuts a bloody swathe across China. Po prepares to fight off his new enemy, but first he has to complete arguably his trickiest challenge yet, turning his indolent, fun-loving new panda family into an unlikely team of martial arts warriors.
As well as Hudson, Black and Cranston, the film boasts a host of acting talent on voice duties, with returning cast Seth Rogen, Lucy Liu and Jackie Chan. Academy Award-winning actors J.K Simmons, Dustin Hoffman and Angelina Jolie will also feature. Jennifer Yuh Nelson, who directed the second movie, is also on board again.
The film is set to be released in the US in January 2016 and the UK in March.