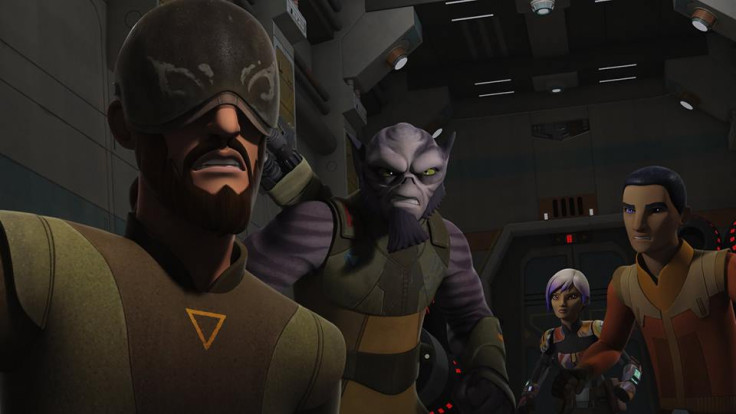 Star Wars Rebels season 3 aired its mid-season finale episode on 10 December, which featured the return of Darth Maul and answered certain Sith related questions for Ezra Bridger.
The show will go on a long winter hiatus and return with its two-part midseason premiere episodes on 7 January on Disney XD Network. The two-parter is titled, Ghost Of Geonosis, where the crew will return to Geonosis to search for a missing Rebel team, and a big surprise is waiting for the Ghost crew there.
In the Visions And Voices episode, Ezra revealed to Kanan and Sabine that the path to defeat the Sith and the target of Maul's vengeance are the same —the Jedi Master Obi-Wan Kenobi.
Sam Witwer who portrays the Dark Lord of the Sith, spoke about his return and revealed that "Maul is really trying to make sense of his life."
The official synopsis for the upcoming chapters reads as follows:
In an interview with ComicBook, Witwer said, "He's nearing 50. If he's not smarter and wiser, then boy, he really hasn't been doing anything. He's been screwing up. He's smarter than perhaps anyone knew.
"Darth Maul is a smart guy, he was trained quite well by Sidious with the intellectual threat rather than just the physical threat; going forward from there to meet Darth Maul later, he had to be even smarter than that because just the fact that he survives that 16 years with the Empire coming to power, he had to be even more careful than he was before."