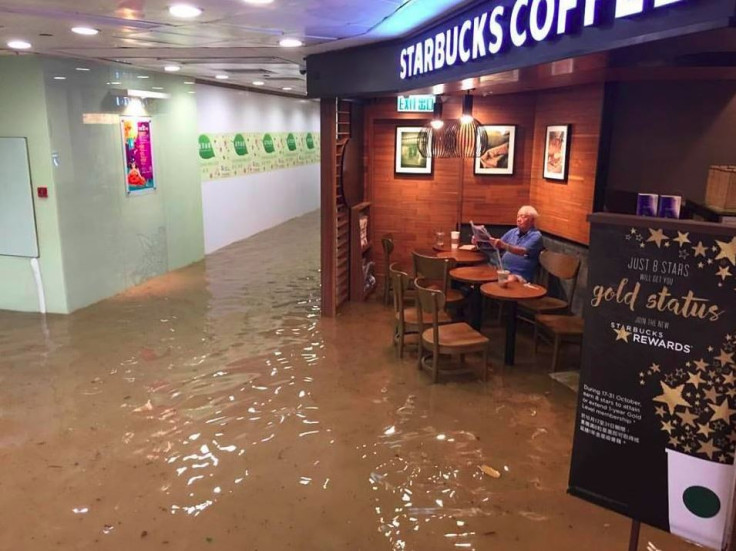 The picture of an old man enjoying a coffee and reading a newspaper unperturbed by torrential floods caused by typhoon Haima that slammed Hong Kong overnight has gone viral.
Typhoon Haima is reported to have slammed Hong Kong with destructive gale-force winds at 145km per hour at its centre and heavy rains, after killing at least 12 people and destroying vast swathe of farmland in the Philippines.
While Hong Kong shut all essential services including banks, schools, stock market, transportation and courts, an old man was captured quietly enjoying his newspaper and a coffee in a completely flooded Starbucks outlet in Chai Wan district.
Captioned "Huh? The newspaper said that it would be raining today! But I forgot to bring my umbrella", the photo, taken by 23 medical worker Kristy Chan and shared on TV Most's Facebook page went viral, generated more than 19,000 likes and reactions, and 1,500 comments.
Explaining to the BBC why she took the photo of the elderly man, Chan said: "It was quite funny. Maybe he already has that many life experiences so the flood didn't bother him at all."
As rains continued to pour down on the city, Hong Kong netizens were inspired to create a whole plethora of memes starring the old man in farcical situations.