Starbucks shares rise as earnings beat expectations
US coffee chain posts 16% increase in revenues to $5.71bn in fiscal fourth quarter.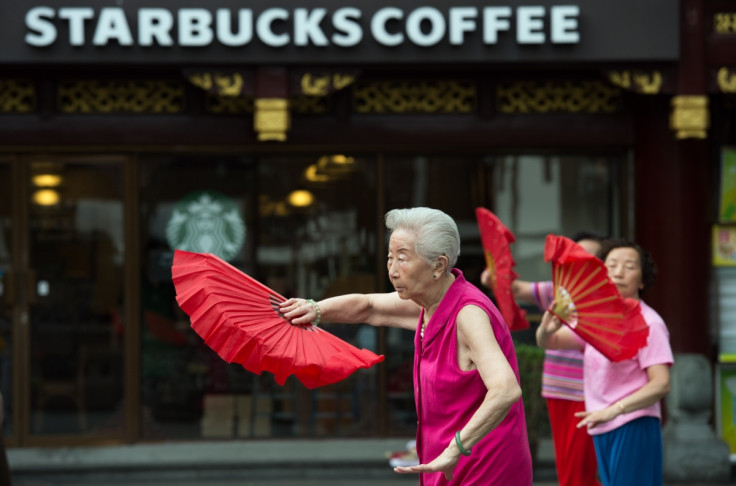 US coffee chain Starbucks has reported a stronger-than-expected rise in fourth quarter earnings on the back of solid sales in the North American market.
The Seattle-based firm reported a 16% year-on-year increase in revenues to $5.71bn (£4.6bn) in the three months to 2 October period, topping expectations for earnings of $5.68bn.
Operating profit at the world's largest coffee chain jumped 27% to $1.2bn.
The surge was driven by a 4% increase in same-store sales in the US – the firm's biggest market.
Global sales at stores open for at least year also rose 4%, falling short of the 4.9% growth forecast by analysts.
In a statement, Starbucks chief financial officer Scott Maw said the fiscal fourth quarter "was the most profitable quarter – capping off the most profitable year" in the company's history.
"The strength and health of our business enable us to both fund profitable growth and return significant cash back to shareholders – a record $3.2bn in fiscal 2016 alone," he said.
Same-store sales in China and the Asia Pacific region increased 1% in the fourth quarter, while sales in Europe, Middle East and Africa slid 1%.
Starbucks opened 690 net new stores during the three-month period, bringing total stores to 25,085 in 75 countries worldwide.
Operating profit for the 2016 fiscal year increased 16% to $4.2bn.
Chief executive Howard Schultz said: "Starbucks record Q4 and fiscal 2016 financial and operating results in the face of ongoing economic, consumer and geopolitical headwinds, and the significant investments we continue to make in our people and our business, once again demonstrate the power, relevance and strength of the Starbucks business and brand.
"The trust and confidence our customers have in the Starbucks brand – and in our store partners – is propelling our business forward in markets and channels around the world as never before."
Starbucks shares rose 6% during after-hours trading in New York following the release of the fourth quarter results.
© Copyright IBTimes 2023. All rights reserved.